What are the factors affecting the total electricity bill? Did Davao Light increase its distribution rate? These are just some of the questions answered during the Joint Foreign Chambers Energy Forum hosted by Davao Light and Power Co., Inc. last October 21 at its Admin Office in C. Bangoy Sr. St., Davao City.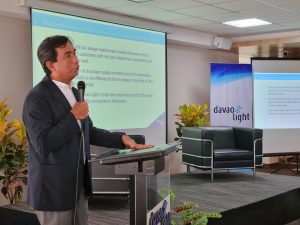 With the discussion topic on Electricity Billing and Rates, event speaker Rodger Velasco, Davao Light President and COO, explained the major components of the electricity bill, and the reason for the increase in power rates which was felt starting June of this year. Velasco also shared that a two peso decrease in rates will be seen in bills received starting October 15. This decrease is due to high drawings of cheaper power supply from NPC/PSALM, a hydropower supplier.
Organized by the American Chamber of Commerce of the Philippines, Inc. (AmCham), the forum was attended by the members and heads of foreign chambers in Mindanao: American, Canadian, European, and Japanese Chambers of Commerce.
Leonilo Claudio, Chairman of the Canadian Chamber, conveyed his gratitude to Davao Light for its great service and for the opportunity to learn more about electricity and the concerns related to it. He also requested the American Chamber for another forum where other electricity stakeholders such as the regulatory body, generation, and transmission providers will be invited. Hon. Antonio Peralta, Finland-Honorary Consulate in Davao, and Chairman of ECCP-Southern Mindanao Business Council was also present during the forum.
Other topics discussed during the open forum were Davao Light's systems loss, services on meter reading, and net metering.
Davao Light, an AboitizPower subsidiary, is committed to updating its stakeholders and customers with important information on electricity and its services.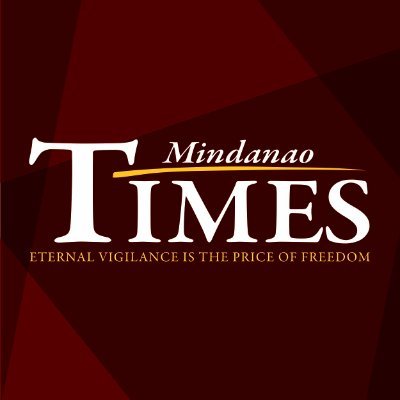 Source: Mindanao Times ( https://mindanaotimes.com.ph/2022/10/30/davao-light-hosts-joint-foreign-chambers-energy-forum/#utm_source=rss&utm_medium=rss&utm_campaign=davao-light-hosts-joint-foreign-chambers-energy-forum)