THE city has been automatically admitted into the 'We Love Cities' competition. This, after being shortlisted in the One Planet City Challenge by the World Wildlife Fund, where cities were assessed and ranked by their climate action initiatives, particularly those which concern urban planning and development.
City Planning Officer Ceddrick dela Cuesta told the City Information Office that winning the competition will not only raise the awareness of the populace regarding the various green initiatives endeavored by the local government, but will also prompt them to actively engage in the Davao City's climate actions through their recommendations and suggestions.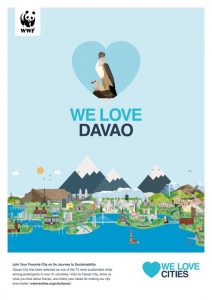 Cuesta said the citizens' ideas and suggestions will be aggregated and curated by the end of the competition in November. "Gina-awhag lang namo tanang Dabawenyo dili lang Dabawenyo but all silingan natong LGU pwede man ta makaboto ani, na mag-participate ta sa atong We Love Cities Campaign kay ang inyong pagboto ug paghatag og suhestiyon mahimong suporta ninyo para ma-improve atong mga climate actions and enhance adaptive and resilient recovery plans of the city, ," Dela Cuesta said.
"A vote for Davao City is a vote for a sustainable city," he added. The city has entered the friendly competition where the winner is determined by popularity vote.
The city with the greatest number of votes will win the title "Most Lovable City" in the world. Citizens may also vote by sending in their ideas and recommendations on how to make Davao City into a cleaner, greener city. Some big-ticket initiatives established under the local government's Sustainable Environment priority agenda qualified city as a leading city in climate action within the country.
The initiatives include the promotion of zero-emission modes of transport through the creation of bike lanes and bike lock-up spaces; adding more public green spaces through the construction of more public parks; and its water conservation efforts through the rehabilitation and reforestation of lands surrounding the city's aquifers and watersheds.
The city has adapted community-based sustainability efforts through the used-oil collection program under which used cooking oil is gathered from the barangay levels to be refined and processed into biodiesel in the city's oil refinery plant.
Next year, the "No to single-use plastic" ordinance will also take full effect. All business establishments, especially within the food and beverage service industry, will be prohibited from using single-use plastics such as plastic straws, forks, spoons and others in a bid to minimize plastic wastes.
Residents are given the chance to improve and add into these initiatives by sharing their ideas on how to make the city's sustainability initiatives even more cost-efficient, accessible and inclusive.
To vote for Davao City, simply use the #WeLoveDavaoCityPH on any Facebook post or send in your sustainability ideas through the We Love Cities website: https://welovecities.org/city/davao/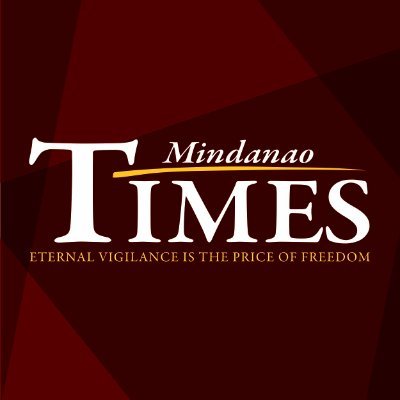 Source: Mindanao Times ( https://mindanaotimes.com.ph/2022/10/05/residents-urged-vote-for-city-in-global-contest/#utm_source=rss&utm_medium=rss&utm_campaign=residents-urged-vote-for-city-in-global-contest)