AT LEAST 1,000 senior citizens in Davao City have actively participated in the weeklong celebration of the Elderly Week from Oct. 1 to 7.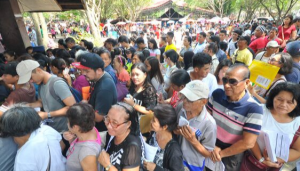 City social welfare assistant Rowena Regner said on Monday that the Elderly Week Culmination Activity was held at the Almendras Gym last Oct. 5, where the winners from the 14 districts battled for the prizes of song solo contest, chorale contest, folk dance contest, and modern dance contest.
"Sa entire Davao City naa ta'y 979 chapters sa senior citizens, kini nga chapters nag-participate gyud na sila sa district level. After, nitan-aw and ni-join gyud sila sa atong culmination (For the entire Davao City, there are 979 senior citizen chapters and all of them participated in the district level, they also joined and witnessed our culmination)," Regner said.
She added that senior citizens from Marilog District, Paquibato District, and other far-flung areas could attend the culmination activity with transportation support from the barangays and with the help of barangay leaders and the supportive children of the senior citizens.
"Nahimo siyang family-oriented activity tungod sa suporta sa mga anak sa ilang ginikanan (It became a family-oriented event because of the support of the children to their parents)," Regner said, adding that some children of senior citizens even became make-up artists for their parents who joined the contests.
"Ganahan ang mga senior citizens kay na-acknowledge sila kay gi-showcase gyud nila and ilahang talent (The senior citizens loved it because they were acknowledged and showcased their talents)," she said.
She added that most senior citizens did not come for the prizes but for the opportunity to mingle and interact with other senior citizens and foster camaraderie and sportsmanship.
Regner said that the activities are in line with Elderly Week 2022 with the theme, "Older Persons Resilience in Nation Building".
Elderly Week is actually a yearly celebration following Proclamation 470 Declaring The First Week Of October Of Every Year As Linggo Ng Katandaang Filipino (Elderly Filipino Week)," signed on September 26, 1994. The main intent of the Proclamation is to provide senior citizens adequate food, shelter, clothing, healthcare, opportunities for livelihood, family and community support, and self-help.
"Kinahanglan ang pagtapok-tapok sa katigulangan para ma-lively sila, dili lang sila naa sa ilahang balay, mugawas sila para makipaghalubilo sa senior citizens. Aside aning atong activity naa pud silay monthly na mga meetings nila sa districts. Didto magplan sila unsa ang ilahang activity for the month. Kay naa sila senior citizen activities kada area (There is a need to gather the senior citizens to make them active, to invite them out of their homes and let them mingle with other senior citizens. Aside from this activity they also have monthly meetings in their districts. It is where they plan their monthly activities because they have such activities per area)," she said.
She said that senior citizens play a huge role in communities, as they can provide brilliant advice in various areas of concern, given their years of experience.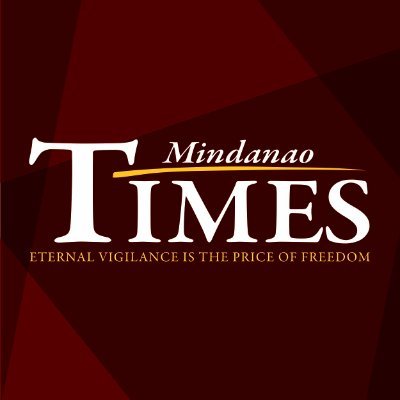 Source: Mindanao Times ( https://mindanaotimes.com.ph/2022/10/12/65362/#utm_source=rss&utm_medium=rss&utm_campaign=65362)