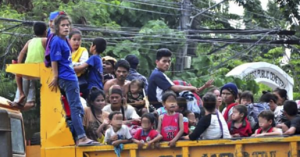 THE CITY Social Welfare and Development Office (CSWDO) has prepared food packs and grocery packs for members of indigenous people's communities in Marilog, Paquibato, and Baguio District.
Ms. Julie P. Dayaday, Supervising Administrative Officer IV of CSWDO, said in an interview over the Davao City Disaster Radio on Thursday that they already considered weather disturbances to affect the transportation of the food packs.
"Kini sya mag-commence sa first week of December but among na-agreehan during the meeting with security kadtong mga lugar nga medyo lisud adtuan tungod kay gina-take advantage nato ang panahon masayo-sayo ang paghatod pero ang paghatag distribution sa December pa gyud ang ilang schedule (The activity will commence in the first week of December but we have agreed during the meeting with the security cluster that for hard to reach areas, considering the weather, may be delivered earlier but the distribution will be in December yet according to the schedule)," she said.
The city government has been distributing goods to the IP communities even before the pandemic.
"Wala na gyud sila nanaog kay kita na gyud sa siyudad sa Davao ang nagsaka pagpanghatod sa ilahang food packs (They did not come [to the city] anymore because we in the City of Davao are the ones bringing the food packs to them)," Dayaday said.
The CSWDO will have a coordination meeting with the Department of Social Welfare and Development and various municipalities, such as Sta. Cruz in Davao del Sur and Agusan. The meeting will address the IPs who started trickling into the city.
The Davao del Norte Governor and his provincial social welfare and development officer (PSWDO) will also join the coordination meeting.
"Kay naa sila diri sa Davao, nakita nato nga naay mga bata, ang atong concern kay basin mangaligsan, walay proper ang ilang pagtulog and hygiene, so mao nang pagahisgutan sa amoang coordination meeting (Because they are here in the city and they are bringing with them their children, our concern is that they will be run over by vehicles, they also have no proper sleeping area and they have concerns on hygiene, so those are the things that will be discussed in our coordination meeting)," she said.
She also said that organized sectoral groups will receive their pahalipay (gifts).
"Para sa sectoral, ang amoang guidelines ana kay didto gyud ta sa organized (For the sectoral groups, our guidelines is we will only distribute to those groups that are organized)," she further said.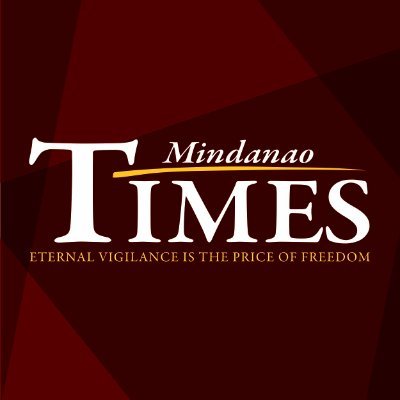 Source: Mindanao Times ( https://mindanaotimes.com.ph/2022/11/12/cswdo-already-preparing-food-packs-for-ips-this-xmas/#utm_source=rss&utm_medium=rss&utm_campaign=cswdo-already-preparing-food-packs-for-ips-this-xmas)