ONE of the more popular cuisines I try when visiting Manila is Korean food. I started my love affair with savory Korean barbecue in the '80s when my nutritionist sister, Diday, and I would visit Korean restaurants in the Adriatico area of Manila. It didn't bother us that by the time we'd finish our delicious meal, we'd smell of grilled meat. During those days, unlimited Korean barbecue, now popularly known as samgyupsal, plus side dishes were unheard of then. You pay per order. The word "samgyupsal" was not used as often as it is now. Thanks to the Korean wave or Hallyu, Korean cuisine has become even more in demand all over the Philippines owing to the influence of K-Dramas or Korean telenovelas and the social media.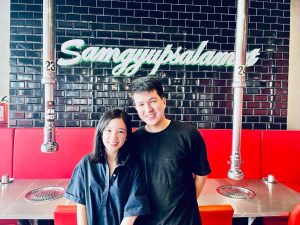 Believed to be the most popular among Korean dishes, samgyupsal/samgyeop-sal, meaning "pork belly", refers to the grilled three-layered pork belly or samgyeop-sal-gui. It is best eaten wrapped in fresh lettuce, served with side dishes, and a semi-sweet and spicy sauce called ssamjang.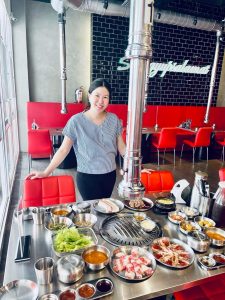 Since the Korean Wave of the 1990s conquered the Philippines and made it among the Top 10 countries with the most passionate and active K-pop fans, Korean restaurants, specially samgyupsal restaurants, have mushroomed in Manila and the key cities of the country. Yes, Davao City included. Among the most popular samgyupsal restaurant with the most number of branches is Samgyupsalamat. The brand Samgyupsalamat is a language play meaning, "Thank you for eating Samgyupsal." The first branch was opened in 2012 by the Korean national Young Hun Ko in Kapitan Tikong Street, Malate, Manila, with the main objective of catering to the De La Salle University (DLSU) students. Samgyupsalamat's popularity grew fast by word of mouth.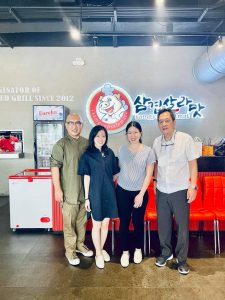 And Young Hun Ko envisioned his Samgyupsalamat restaurant business to cater to more Filipinos nationwide so he could help more people by creating more jobs. With Samgyupsalamat's success, Young Hun Ko's Samgyupsalamat Corporation has since been donating funds for the benefit of DLSU scholars. This was Young Hun Ko's gesture of appreciation to all of his loyal DLSU customers.
"It was my brother who loved and patronized Samgyupsalamat when he was still studying in DLSU like the rest of us. It was he who encouraged us to get a Samgyupsalamat franchise for Davao City. We could never have chosen the best place right here at the new Rogen Inn Compound along Mount Apo Street," revealed Katrina Bangayan, the young daughter of Ruben and Cathy Bangayan. Katrina manages Samgyupsal Davao with her brother, Renzo. "Since we opened this November, people have been lining up to get their fill of the eat-all-you-can samgyupsal of Samgyupsalamat.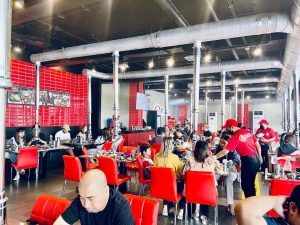 Katrina and Renzo are always on their feet the whole day seeing to it that everything is orderly. Our food servers have been trained well," the elder sister, Michele Bangayan, commented. Naturally, dad Ruben and mom Cathy would also drop by to check on Katrina and Renzo. At times, they would also mingle with some of the customers they know.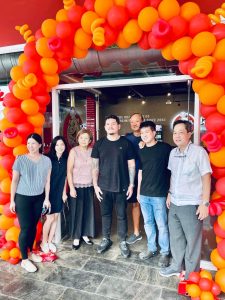 Personally speaking, Samgyupsalamat lives up to its popularity by offering the most savory charcoal grilled meats which are imported. The various good meat cuts are just perfect to satisfy a craving for Korean barbecue lunch or dinner with family and friends. You have your choice of pork, chicken or beef cuts seasoned in yangnyeom sauce to grill on charcoal stoves. As you grill your chosen meat, you could also try the various side dishes that come with the meal. The side dishes include traditional Korean delights like japchae, kimchi, pickled raddish, steamed egg, just to mention some. Now must you wonder then why people are willing to wait patiently in long lines for their turn to get inside Samgyupsalamat. Mind you, but Samgyupsalamat was recognized as the Favorite Korean Restaurant among locals during the World Food Expo in 2019.
Thank you, Ruben, Michele, Katrina and Renzo Bangayan for the Samgyupsalamat hospitality I was blessed with last November 9, 2022, during the official launch of your restaurant. I'm definitely going back.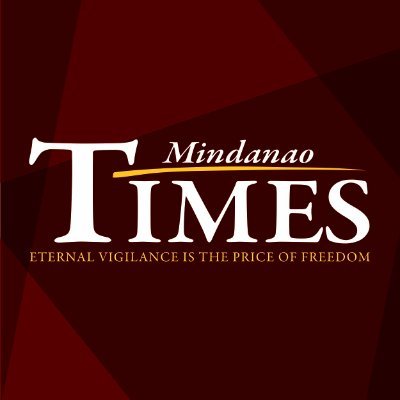 Source: Mindanao Times ( https://mindanaotimes.com.ph/2022/11/21/cultural-potpourri-the-bangayans-samgyupsalamat/#utm_source=rss&utm_medium=rss&utm_campaign=cultural-potpourri-the-bangayans-samgyupsalamat)