Ready to make Salubong again?
Returning with a bang, PraXis offers an early paskong Pasko blockbuster event with Salubong: The Christmas Concert Year 2. Happening December 09 at 7 pm, Salubong 2022 feels like the official launch of the country's Christmas celebrations. The event is the season's first on-ground open-air concert at the coolest venue Vertis Events Ground hosting its first-ever show of this magnitude.
This gem of an idea comes from Gladys Basinillo, Praxis and Intersections Communications Founder and CEO. Salubong means 'to welcome an arrival,' As a Christmas event, it comes from the heart and soul to deliver a get- together for Filipinos and their families using the language they know best: music. The first Salubong concert beat the odds in 2021 and produced a hybrid event.
"We've been waiting to bring Salubong back to the Filipino. Last year was a massive success, and our hearts were full. But this year is extra special. Medyo mas naka-recover na tayong mga Pilipino. We all feel 2022 is better. We're on more stable ground. Our dreams are reachable again. Sasalubungin natin ang pag-asa at pagbangon," says Basinillo.
Raising the bar from last year's pioneer event, Salubong: The Christmas Concert Year 2 will be another whopper. A star-studded stage full of the country's biggest and most stellar names in hip hop brings Gloc-9, Flow G, Shanti Dope, AI James, Omar B, and CLR together in one tongue-twisting, mind-blowing, never-ending dance gig like no other.
They're award-winners, lauded by the music industry, and followed by fans all over the world. The Philippines is never left behind in social, streaming, and smart devices. Data shows that we're the world's best users. Pinoys are the experts in maximizing the use of these digital platforms like Spotify and TikTok that easily allow fans to follow and experience music artists, fashion, and trends.
"With hip-hop, we know we're speaking a language and movement spoken and shared by the whole world. The art form is global; the platform is accessed all over. Salubong 2022 is actually the world stage!" shares Jake Habitan, Deputy Project Head of Salubong.
Hip-hop artists tap into the youth in all of us. The young professionals, artists, and people with big dreams. That's inside all of us. Today, hip-hop artists are endorsers of many brands that understand, value, and respect their talent. Now, that's serious business," adds Basinillo.
Hip-hop is more than just music and the art of making music. It's free-flowing, very expressive, and so accessible to all walks of life. It is infused with dance, R&B, and funk, not just pop and rock. Hip-hop is an excellent choice of music for this year's Salubong because it is all about lifestyle and self-expression and fosters community.
Check out the artists owning the stage for Salubong: The Christmas Concert Year 2, and there's one thing that stands out. They all have collab work with each other. There's a genuine mutual respect that cannot be faked.
Says Gloc-9, one of the most revered artists in this genre, "We're still alive and kicking, stronger than ever.
Pinagsikapan nating lumaban everyday. Siyempre, kahit simpleng pangarap, pinagsisikapan natin na masikatan ng konting liwanag. Lalo na kapag Pasko! Ibang klase talaga ang Pasko sa Pilipinas. At ibang klase rin ang hip hop ng Pinoy! That's why perfect combination 'tong Salubong 2022!"
Joining the HipHop all-stars is opening act Banda ni Kleggy, Hero and Loir, and DJ Butta B for the concert After Party. Hosting the event is DJ Raqi Terra.
Salubong 2022 is truly a world stage, attracting the presence and support of a wide range of global brands. Concertgoers can check out the booths and try some Ginto Barrel-aged gin. Feel what it's like to be behind the wheel of a Morris Garages car. Discover color with realme's Yellow Christmas discounts on a wide range of smartphones that's a sure hit this season. Check out Pudo Express promos. After all the excitement, quench your thirst with Tiger Beer.
Inviting everyone to watch, partnerships with network giant iWant TFC and TFC assure Pinoys worldwide they won't miss a beat of Salubong 2022.
Grab your mobile, and go to Calendar: December 9 at Vertis Events Ground. Set reminder. Ayus! Gates open at 5 pm for a fiesta of booths for loads of fun and lots of food.
"We're very excited with Salubong 2022 because we want to make everyone feel hope again. May pagasa na naman. Makakabawi muli. Andito na. We feel that hope inside us again. Let's greet each other with joy and hope. Halika ka na. Lahat tayo, as one in Salubong 2022!," says Basinillo.
Expect the best HipHop fest for Christmas and be one of the thousands celebrating the first concert event of the season! Super fans of HipHop can already guess the finale, of course. But the fun's in the waiting. But wait, there's more. Praxis is still brewing surprises. Who knows who else will pop up in spades?
Tickets at P1,000 for VIP and P350 for GA are available via Shopee, Ticketnet, or GCash.
Shopee: shopee.ph/salubongchristmasconcert
GCash: https://bit.ly/salubonggcash
Ticketnet: https://ticketnet.com.ph/…/Salubong-The-Christmas-Concert
Check out Solar, Myx, iWant TFC, and TFC, TNC, Summit, Strongmedia, Manila Broadcasting Company, Monster RX, Win Radio, and Home Radio for regular updates counting down to Salubong: The Christmas Concert Year 2! Other media partners include Outcomm, Radio Mindanao Network, The Philippine Star, HDI, United Neon, Nyxsys, and VLink Interactive.
Visit Salubong's page at www.facebook.com/salubongconcert.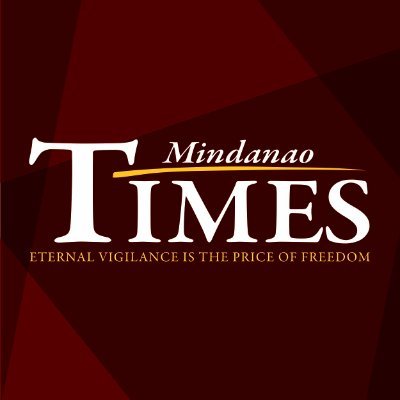 Source: Mindanao Times ( https://mindanaotimes.com.ph/2022/11/29/first-christmas-concert-stage-hiphop-all-stars/?utm_source=rss&utm_medium=rss&utm_campaign=first-christmas-concert-stage-hiphop-all-stars#utm_source=rss&utm_medium=rss&utm_campaign=first-christmas-concert-stage-hiphop-all-stars)