FOR the first time in years we heard that the route going to General Santos City from Digos City in Davao del Sur was cut off from vehicular traffic after flood waters inundated several towns traversed by the highway leading to that Central Mindanao metropolis.
Most affected is the Municipality of Padada where the rains starting as early as evening of last Wednesday until Thursday not only made several rivers in the area overflow but also resulted to landslides in the mountain portion of the highway resulting to the blocking of huge boulders and debris on certain road stretches.
Bridges were destroyed; dikes were washed out forcing the evacuation of several residents especially those living near the rivers. Houses were submerged and belongings damaged even as crops are now totally given up as beyond use by farmers.
The various Municipal Disaster and Risk Reduction Management Offices (MDRMOs) of the affected towns have so far not yet arrived at figures of estimated damages brought about by the calamity. The Provincial Disaster and Risk Reduction Management Offices (PDRRMOs) of the Provinces of Davao del Sur and Davao Occidental have not also come up with their own assessment of the destructions as of the writing of this column.
We are certain however, that the damage in terms of properties, infrastructures, agricultural products, delayed commercial transactions and unfulfilled work commitments could be enormous that recovery would take time.
Unlike the Luzon and Visayas areas where typhoons ravaged some provinces almost every month bringing in heavy rains and flood, landslides; earthquakes happening twice in only four months, calamities in Mindanao have so far been limited to floods. But just the same the number of provinces and towns affected, people displaced made the nature induced destruction purveyor of great human suffering. And all these disasters are further impoverishing the nation's coffers rendered almost dry by the CoViD 19 pandemic.
The series of calamities in Mindanao has brought to light the growing decibel on climate change rhetoric. In fact climate change was a major topic discussed during the recent ASEAN Summit in Cambodia and the APEC summit in Thailand where Philippine President Ferdinand Marcos Jr. attended and played a lead role in tackling climate change.
But even as some experts are claiming that the Philippines' contribution in the global climate change is so miniscule compared to that of more industrialized countries in the world, what the generations ahead of the present one had done was more than enough to justify the level of destruction to nature that we have now.
In Mindanao for example how much percent of the total land area is already deforested and converted into housing, industrial and commercial enclaves? How many of our mountains and hills are levelled off due to open pit and underground mining operation both legally and illegally? How many creeks and natural waterways have been dumped with soil and other aggregates just to add spaces to land development for housing and other related purposes? How many hectares of lake areas have been rendered sources of toxic water after these were made dumping sites of mines tailings?
Yes, in the remotest of the uplands there may still be semblance of forest left, or some slowly allowing second growth forest to thrive. But the Kaingineros or the slush and burn farmers, the charcoal makers are right there in the vicinities lurking for opportunities to do their illegal trade.
Perhaps nature is already feed-up with the insatiable greed of man that slowly it is exacting its revenge on mankind. And there is credence to such assumption. If one is on a plane ride from Cebu, Cagayan de Oro, or Manila, a peep on the window will give him or her opportunity to see what exactly the condition down under is. That is, when the plane passes over Central Mindanao, including the Davao Region's highlands, almost everything that can be seen with his or her naked eyes is the endless bald mountains, the drying rivers, and huge banana and pineapple plantations. Residential subdivisions are invading the hill side and other elevated areas.
All these are due to man's vanity and desire to accumulate more wealth. So the loggers of the post war era, the early 50s to the seventies did their things almost unabated with hardly any government regulations respected both by the loggers themselves and the supposed regulations implementers.
Then come the era of industrial and property developers. They are virtually invading every nook and cranny of Mindanao's available space all in the guise of development. Bigtime resorts once only the words synonymous to sea shores and beaches, now proliferate wherever there are applicable resources in what is left of the jungles.
Without doubt, all these human interventions in nature's way and configuration change the nature's mood. From a coy, at times submissive to man's opportunist character, it is forced to become belligerent and aggressive in many ways as it exacts its revenge on man – its "tormentor."
Should we therefore look for others to blame for nature's wrath?
Clearly, it is long overdue for us to learn from our experiences; our faults and omissions. It's time to make amends.
-30-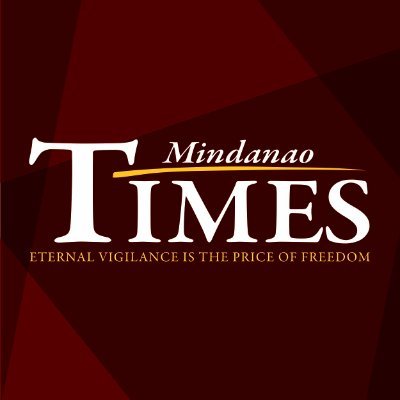 Source: Mindanao Times ( https://mindanaotimes.com.ph/2022/11/18/66552/#utm_source=rss&utm_medium=rss&utm_campaign=66552)