The Enforcement and Investor Protection Department of the Securities and Exchange Commission (SEC) has issued a cease and desist order against SILVERLION LIVESTOCK TRADING CORP./SILVERLION LIVESTOCK TRADING, together with RYAN CAGOD LADOING, RENAN CAGOD LADOING and all persons, conduit entities and subsidiaries claiming and acting for and in its behalf.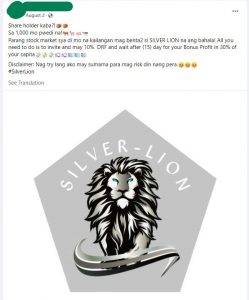 The Commission received information from NBI-WEMRO that SILVERLION LIVESTOCK TRADING CORP. is selling/offering securities to the public with an investment amount ranging from as low as Php5,000 to as high as Php100,000, with earning of as much as 2.3% daily, accumulating to 35% earnings in just 15 days.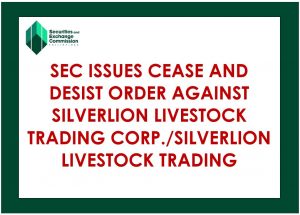 Further, SILVERLION LIVESTOCK TRADING CORP. offers a special promo where an investor locks in Php400,000 for 60 days, the investor shall receive a Ford Raptor or any car of his/her choice, fully paid for by the company.
We are reminding the public to exercise caution when dealing with individuals or groups soliciting investments for and on their behalf. Should you have any information regarding the operation of, and its representatives or agents, please send your report through email at epd@sec.gov.ph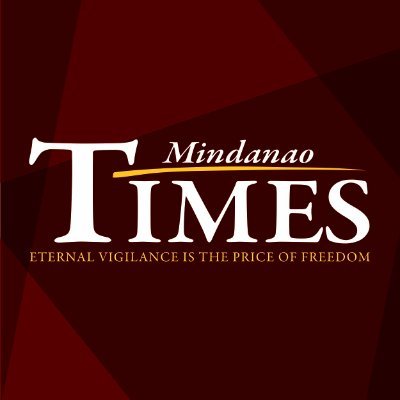 Source: Mindanao Times ( https://mindanaotimes.com.ph/2022/11/29/66794/?utm_source=rss&utm_medium=rss&utm_campaign=66794#utm_source=rss&utm_medium=rss&utm_campaign=66794)