THE CITY Social Welfare and Development Office (CSWDO) has started distributing food packs to the indigenous people's communities in Baguio, Marilog, and Paquibato districts with more than 30,000 target beneficiaries.
It's also a way to discourage tribal families from going down to the city to panhandle.
"So, last week ang gi-una very challenging nga areas, ang Gumitan [Marilog District], ang Colosas [Paquibato District], ang Kinse-kinse sa Salapawan sa Baguio District ang kadtong Tambobong and Tawan-tawan (So last week the very challenging areas are prioritized such as Gumitan [Marilog District], Colosas [Paquibato District], Kinse-kinse in[Barangay] Salapawan and Baguio District, Tambobong and Tawan-tawan)," said Julie Dayaday, supervising administrative officer IV of CSWDO, said Tuesday.
Dayaday said that as Dec. 3, they already distributed grocery packs to 7,018 beneficiaries. The grocery packs distributed totaled 75,345.
"Ongoing mani siya. Ang atoang target ani nga mga beneficiaries 30,983, and then 154,915 grocery packs (The distribution is still ongoing and the target number of beneficiaries is 30,983, and 154,915 grocery packs)," Dayaday said.
She added that one food pack contains three kilos of rice, spaghetti pasta, spaghetti sauce, and canned goods. Each family is given five food packs or the equivalent of 15 kilos of rice and also groceries.
"Sa kanunay man gyud no ang City Government of Davao palangga man gyud sa siyudad ang atoang mga Lumad dri sa Davao nga naa sa Paquibato, Marilog and Baguio districts. So, nanghangyo mi nga mag stay-put lang mo, puyo lang mo diha sa inyong mga balay. Ang inyong mga barangay officials magpahibalo kung kanus-a ang distribution sa inyong grocery packs para sa inyong pasko ( The City Government Davao is consistent in showing care to the Indigenous Peoples of Davao located in Paquibato, Marilog, and Baguio District. This is why we are asking them to stay put in their areas and let their barangay officials announce the date of the distribution of the grocery packs for their Christmas Celebration)," Dayaday said.
She added that the delivery of the goods started on Nov. 28 and they aim to complete the distribution by Dec. 20.
Dayaday also gave thanks to the partners of the CSWDO, the City Engineer's Office, Central 911, the Public Safety, and Security Office, the City Transportation and Traffic Management Office (CTTMO), and the City Mayor's Office, which helped in the distribution of goods.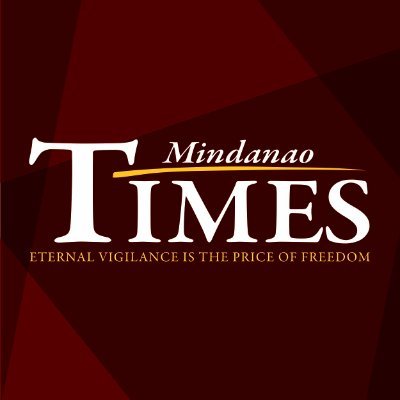 Source: Mindanao Times ( https://mindanaotimes.com.ph/2022/12/08/67027/?utm_source=rss&utm_medium=rss&utm_campaign=67027#utm_source=rss&utm_medium=rss&utm_campaign=67027)