By: Pamela Joyce Fumero
How many young adult dystopian novels start with the main character being just another ordinary teenager before they get swept away by the inciting incident? For Katniss Everdeen in the Hunger Games it was The Reaping, for Percy Jackson in Percy Jackson and the Olympians it was getting attacked on their school field trip, for Harry Potter, it was when Hagrid uttered the iconic line "Yer a wizard, Harry'.'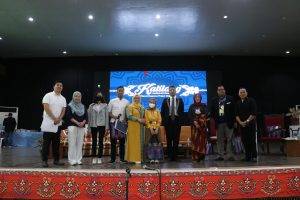 But for Samira Disomimba of the Voice of Marantao Youth Solidarity Association (VMYSA), it was when the Marawi Response Project (MRP) came to the municipality of Marantao.
From a former stereotypical teen whose problems began and ended with school and her personal life, Samira's evolution to one of the most involved members of her community is the embodiment of youth empowerment.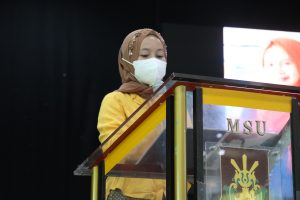 She, along with around 170 youths, went from shy and ignorant teenagers to involved and empowered members of their respective villages and together, they've been using their voices to speak up on social issues that hinder the development of their community and the lives of its residents.
Before MRP came into the picture in 2019, Samira and most of the youths she knew were shy and had little to no self-confidence in terms of public speaking and zero interest in community involvement.
But through several awareness seminars and skill development training, they evolved into socially aware individuals who knew how to wield the power they held not just in themselves but in society.
At 20 years old, Samira is one of Marantao's youngest champions for ending gender-based violence.
She's also a member of the MRP-founded community solidarity group "Bilangataw Youth Movement" as well as the co-chairperson of their youth federation Voice of Marantao Youth Solidarity Association (VMYSA) which is devoted to strengthening programs for out-of-school youths.
She said most of them lacked both faith and confidence in themselves and their capabilities, but through MRP's series of training and seminars, they found the confidence they needed to make a stand and make valuable contributions to the community.
Samira shared her pride in how far they have come as individuals and as a group.
"Hindi namin nakita noon yung responsibility namin as a community, pero ngayon gusto na namin maging parte ng preseso ng pagpapaganda at pagpapa-unlad sa bawat komunidad ng Marantao (We failed to see our responsibility as a community, but now we want to be part of the progress and promotion of the communities within Marantao)," she said.
The majority of their federation's members have gone on to be community facilitators and resource speakers for other awareness programs within the community and together, they went from being trained by the MRP to training and enlightening around 200 youths in the area in the same way.
One of their biggest advocacies aside from youth involvement and empowerment is ending gender-based violence (GBV) and women and children's rights wherein they work closely with Johaena "Jehan" Marcom, Marantao's Municipal Planning and Development Coordinator, whose office received a grant from MRP specifically for the said advocacy.
While MRP may have come to a close after its four-year run, Samira clarified that its mission and advocacy continue. Where they have been awakened to their power not just as youths but as members of society, she and her team of advocates swore to keep the flame alive and carry the torch of spreading awareness and empowering the young until the time comes when they must pass it on to the next generation.
We often read stories and watch movies where the fate of the world lies in the hands of a group of teenagers. Some of the best-selling novels revolve around the trope – The Hunger Games Trilogy, Percy Jackson, Harry Potter – yet we rarely show as much support and admiration for real-world heroes working towards changing fate.
Samira and her team may not be fighting magical battles or going against literal gods in pursuit of their mission, but in a time when the voices of the youth are smothered under the belief that the young know nothing of the real world, taking a stand to show that their voices matter and teaching that lesson to the younger generations seems like just as revolutionary as any dystopian film. Perhaps the stories weren't as fantastical as they seemed, after all. PIA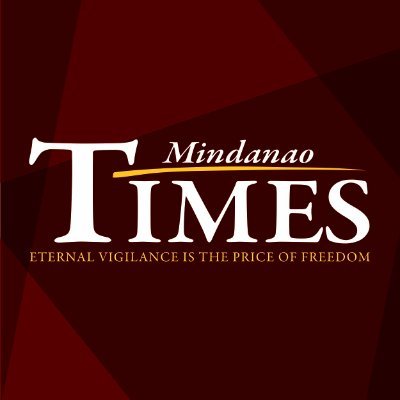 Source: Mindanao Times ( https://mindanaotimes.com.ph/2022/12/09/67031/?utm_source=rss&utm_medium=rss&utm_campaign=67031#utm_source=rss&utm_medium=rss&utm_campaign=67031)