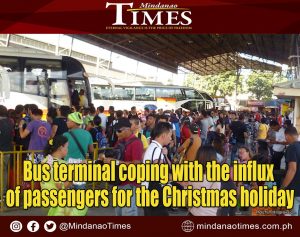 DAVAOEÑOS must expect long queues and stricter security at the Davao City Overland Transport Terminal (DCOTT) amid the expected influx of passengers during the holiday season.
"Please follow our policies and guidelines and labaw sa tanan sa atoang security inspection, sa mga pasahero nga musulod sa DCOTT terminal (Please follow our policies and guidelines, especially our security inspection of the passengers at the DCOTT terminal)," DCOTT manager Aisa Yusop said in an interview over Davao City Disaster Radio on Tuesday.
Yusop added that they make sure that enough security personnel are present to conduct security inspections and secure the area.
She said that while inside the terminal, passengers should cross pedestrian lanes to avoid accidents.
"Naa mi gi-implement nga pedestrian lane.. atoa nang gihimo para sa seguridad nila kay basin maatrasan sila, mabangaan sila sa bus (We have implemented the pedestrian lane.. we implement this to ensure their safety because there is the danger that they may be run over or hit by the buses)," Yusop said.
She added that pregnant women, persons with disabilities, and senior citizens can also request wheelchairs from the Public Assistance Center.
"Kung ikaw senior citizen, PWD, or buntis naa pud ta'y gibutang nga public assistance center, diha sa passenger entrance mu-request mo naa ma'y wheelchair diha, sila ang muhatod kung asa dapit imong sakyanan bahala'g mutabok paka didto sa southbound (If you are a senior citizen, PWD, or pregnant we also placed a public assistance center at the passenger entrance, you can request for a wheelchair and the [the personnel] will assist you until you reach your bus, even if it is southbound)," Yusop said.
Yusop said that with the incoming holidays, passengers should also expect that the buses will have shorter intervals.
"As practice nato for the previous years, pag magdaghan ang pasahero, ang interval nga 20-30 minutes dili na nato na gina-follow once nga mapuno ang bus mudagan na gyud na sila (As the practice in the previous years, once there is an influx of passengers, we do not follow the interval of 20-30 minutes, once the bus is full they will immediately depart)," she said.
She added that for the holiday rush they already requested bus operators to prepare more bus units to cater to additional passengers.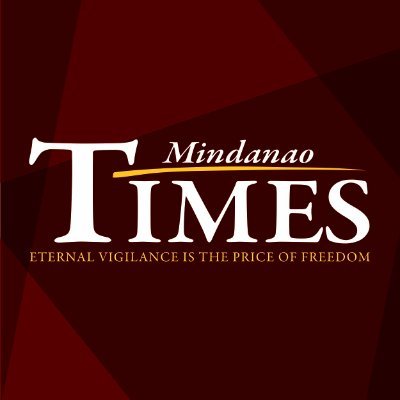 Source: Mindanao Times ( https://mindanaotimes.com.ph/2022/12/21/67241/?utm_source=rss&utm_medium=rss&utm_campaign=67241#utm_source=rss&utm_medium=rss&utm_campaign=67241)