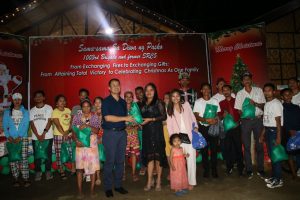 GENUINE smiles marked the faces of the whole leadership of the New People's Army (NPA) group as they celebrated a Christmas thanksgiving party with the soldiers of the 1003 Infantry Brigade at its new headquarters in Malagos, Baguio District, on Dec. 17
The NPA group was the former Sub-Regional Committee (SRC) 5 of the Southern Mindanao Regional Committee (SMRC).
It can be recalled that since the first quarter of this year, the whole area of operations (AO) of the brigade consisting of Davao City and part of Davao del Norte was declared insurgency-free.
Maj. Ronnel Legarde, the Civil-Military Operations officer of 1003rd Infantry Brigade, said for probably the first time in the history of the AFP counter-insurgency operations, a unit has achieved "total victory" owing to its 100% neutralization of the confronted enemy personalities within 6 months without a single casualty, no firearm losses and zero-human rights violations.
The Brigade has so far not monitored any extortion activities, harassment, and any other atrocities perpetrated by the communist terrorist group (CTG) since the declaration of insurgency-free.
"It has been more than 200 days since we are living in an insurgency-free AO with no reported activities from the CTG, providing every Davaoeños peace of mind in this holiday season – the best gift that we can offer as we celebrate the birth of our savior," BGen. Consolito Yecla, 1003Bde commander, said.
Just last year and early this year, the whole 1003Bde with its four operational control battalions (3IB, 27IB, 56IB and 89IB) engaged in 13 armed encounters against the CTG.
During her speech, Ida Marie Montero Alias "Ka Mandy", the former secretary of the SRC 5, extended her appreciation to the government for all the support they have received since January of this year.
She shed tears as she mentioned that it was probably the best gift she has ever received – a peaceful life together with her family and away from fatigue and hardship.
"Life in the armed struggle has hindered me from celebrating special days with my family, including Christmases and birthdays," she said.
"We do not have Christmas there in the mountains. We spend it like just a normal day, wandering around the mountains and looking for food. Every Christmas eve, I just cherished the moments I was with my family but now, I am finally at peace and I owe it all to the government that gave us a renewed life." Montero added.
Meanwhile, BGen Yecla encouraged the remaining members of the CTG to yield peacefully, so they can be reunited with their loved ones, especially during this special season.
"From exchanging fires with our foes we are now exchanging gifts and celebrating a Christmas Party together with the former SRC 5 members which symbolizes extending peace and welcoming everyone to enjoy genuine Christmas without fear,"BGen Yecla added.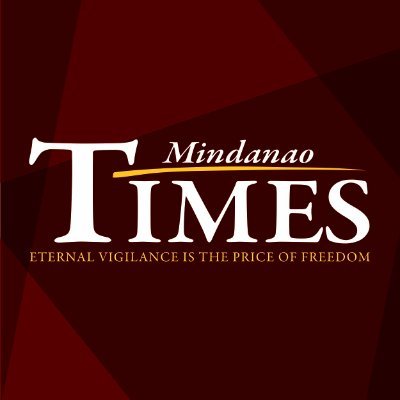 Source: Mindanao Times ( https://mindanaotimes.com.ph/2022/12/21/67252/?utm_source=rss&utm_medium=rss&utm_campaign=67252#utm_source=rss&utm_medium=rss&utm_campaign=67252)