This one is a post on Facebook shared to us by a high school classmate yesterday. We copy the text and include this as one item in our column today because we feel that the message it carries is very relevant to our time and the holiday season everybody is anticipating annually.
Here is the post:
"GOODBYE NOVEMBER. Thank you for the memories of love, laughter, family and friends, and for reminding us that we have so much to be grateful for.
WELCOME DECEMBER! We are ready for the most wonderful time of the year. Please bring lots of love, joy and happiness to families and friends."
Indeed December is already here starting yesterday. It is our hope that everyone who reads the post shares the same aspiration for this year's Christmas.
**************************
Conscience has finally caught up with Filipino Hall of Famer international boxing referee Carlos Padilla after over two decades of harboring his grievous guilt.
Padilla finally admitted he had helped boxing icon Manny Pacquiao win a fight that gave him a chance to be catapulted to worldwide fame. That was, by delaying his count so Manny could get up after being knocked down by Australian boxer Nedal "Skinny" Hussein in their fight in Manila sometime in 2000.
What is ironic is that Padilla made his confession during an interview after his recent induction into Nevada's Boxing Hall of Fame as referee.
His justification of his admitted cheating is "I am a Filipino and that is the least I could do."
Well, for whatever it takes Padilla must be appreciated for his courage to disclose in public what he had done in 2000 if only to show to the world he is Filipino thus favoring a Filipino.
At the same time however, he should also be chastised for bringing shame to the nation that for the longest time adored him as one who has given prestige to a tiny nation by becoming a world caliber boxing referee but included in his record one act of dishonesty all because he is a Filipino.
Sayang!
********************
And talking of "saying" we could not blame our friend and fellow columnist Ver Vermudez if feels the same on the still unimplemented law, the Metropolitan Davao Development Authority (MDDA) painstakingly worked out in Congress by Davao City Third District Congressman Isidro Ungab.
Yes, the law is too important as it would have created the agency that will harmonize all development efforts for the whole of the Davao Region. But as disclosed to us by Congressman Sid, it is still in papers until now because of the absence of its implementing Rules and Regulations (IRR). Sadly, those who are supposed to craft the IRRs are still to be appointed. As to from whom their appointment will come, we could only assume that it is from the President. The appointment process in fact has not even been discussed in a meeting that was supposed to happen at the time the President flew to Cambodia and Thailand to attend two important summits.
May we also add this apprehension of ours? Will those who will be appointed to constitute the body that will draft the IRRs include mostly people from the Davao Region who, without doubt, are more familiar with the situation of the local governments in this part of the country? If they will not come from the region then it will be the most unfortunate thing to happen to the law because it will end up having "aliens" or outsiders from Southern Mindanao deciding on how planning for development of the Davao Region be done.
And by the way what will be the set-up of the MDDA as agency? Will it be headed by a governor; a chairman, or what? Will it have its own budget funded by the national government? Or, will its budget be coming from subsidies of the various local government units comprising the MDDA?
We are hoping that the office of Congressman Sid will be able to shed light on these questions if only to diminish whatever apprehension the Davaoenos have on the operationalization of the MDDA. He too must endeavor to have the appointment of the IRR crafters done the soonest if only not to let the law go down the drain of oblivion. Otherwise "sayang lang" efforts of Congressman Ungab.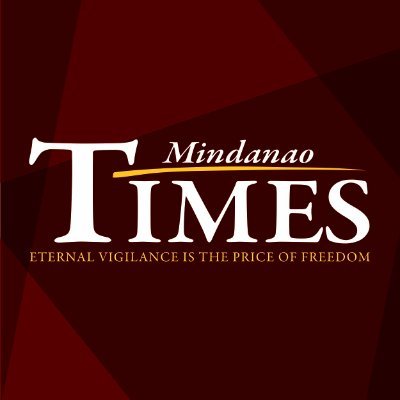 Source: Mindanao Times ( https://mindanaotimes.com.ph/2022/12/02/66903/?utm_source=rss&utm_medium=rss&utm_campaign=66903#utm_source=rss&utm_medium=rss&utm_campaign=66903)