THE Department of Environment and Natural Resources (DENR), through the Enforcement Division, facilitated the conduct of an orientation seminar to deputized rnvironment and natural resources officers (Denros) in Zamboanga del Sur on Tuesday, January 10, 2023.
Rosevirico Tan, DENR regional information officer, said in a statement Thursday, January 12, that it was in response to the request of Zamboanga del Sur Governor Victor Yu to reorient the members of the Denros within his jurisdiction whose authority has already expired per Special Order Numbers 187 and 531 issued by DENR sometime in 2021.
Tan said the one-day activity was aimed to refresh and strengthen participants' knowledge on environmental laws, policies, rules and regulations as they carry their responsibilities as Denros who are assigned as checkers and manning checkpoints within their respective municipalities.
Diomedes Pablo, Zamboanga del Sur provincial environment and natural resources officer (Penro), emphasized the vast scope of the Denros responsibility from ridge to reef approach.
Pablo added that the department is very happy for the deputation since they will act as multipliers in enforcing environmental laws on the ground.
The morning session tackled topics on the Overview of Mines and Geosciences Bureau (MGB); Prohibited Acts and Penalties on Mining Laws and the Guidelines in the Conduct of Apprehension, Seizure, Confiscation and Disposition of Illegally Sourced Minerals and By-Products, Tools, Conveyances and Equipment used pursuant to MGB Memorandum Circular No. 2018-01.
Engineer Ramil Mundo, officer-in-charge and chief of the Mines and Management Division, together with Lawyer Phil Crister Gaspar, MGB legal officer, handle the different topics during the morning session.
The Environmental Management Bureau regional office, represented by Noel Mandabon, the Chief of the Community and Environment and Natural Resources Unit of Ramon Magsaysay, together with his staff gave quick inputs on the Prohibited Acts and Penalties on Environmental Laws such as Presidential Decree 1586 known as the Environmental Impact Assessment, Republic Act (RA) 9275 – Clean Water Act, RA 8749 – Clean Air Act and the RA 6969 – Toxic Substances and Hazardous and Nuclear Wastes Control Act of 1990.
Tan said that during the afternoon session, Brendeyln Madarang, chief of the Protected Area Management and Biodiversity Conservation Section, discussed the Wildlife Resources Conservation and Protection Act of 2001, RA 9072 or National Caves and Cave Resources Management and Protection Act and the National Integrated Protection Area System.
Lawyer Rose Stephanie Florendo, legal counsel of Community Environment and Natural Resources Office (Cenro)-Guipos, tackled the Denro's duties and functions with reference to DENR Administrative Order (DAO) 2008-22, Prohibited Acts and Penalties on DAO 2003-24 with its Implementing Rules and Regulations of Chainsaw Act of 2002 and RA 9175 – the Regulations on the Ownership, Possession, Sale and Use of Chainsaw and the Salient Provisions on Rules of Procedure for Environmental Cases.
Ronald Gadot, in-charge of the Office of the Regional Executive Director, discussed topics on Forestry Laws, Rules and Regulations; Guidelines in the Conduct of Apprehension; Administrative Proceedings of Illegal Forest Products and the Machinery, Equipment, Tools and Conveyances pursuant to DAO 97-32; Dao 2020-18 Promoting Tree Plantation Development and Liberating Harvesting and Transport of Planted Trees and Tree Derivatives for Inclusive Growth and Sustainable Development and taught the participants on scaling of logs and lumber.
The orientation concluded with the distribution of certificates to the participants and their pledge of commitment to support DENR-Zamboanga Peninsula in enforcing environment-related laws.
Meanwhile, Richard Ligan, local environment and matural resources officer of Zamboanga del Sur, expressed his gratitude to DENR-Zamboanga Peninsula for the support extended to them.
(SunStar Zamboanga)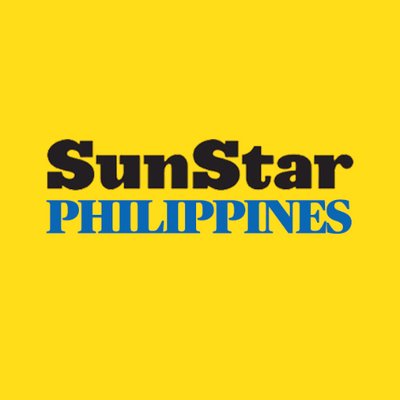 Source: SunStar (https://www.sunstar.com.ph/article/1950696/zamboanga/local-news/denr-orients-deputized-environment-officers)