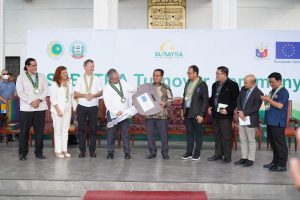 COTABATO CITY — The European Union (EU), through the Support to Bangsamoro (SUBATRA) Programme, turns over more than P5 million-worth of assistance consisting of two coasters for the the Bangsamoro Transition Authority (BTA) Parliament and Light Emitting Diod (LED) wall for the Bangsamoro Planning and Development Authority.
EU Ambassador to the Philippines Luc Véron, and Chief Minister Ahod "Al Haj Murad" Ebrahim led the turnover ceremony here on Monday, 16 January 2023.
In his speech, Ambassador Véron said the EU remains committed to helping the Government of the Day see through the transition period.
"We understand the complexity of delivering basic services while at the same time, establishing and strengthening the bureaucracies of the Bangsamoro region," said Veron, adding that he commends the BTA for the smooth and timely undertaking of the transition period despite the challenges.
Chief Minister Ebrahim said the coasters donated by the EU will help BTA services reach more Bangsamoro communities.
"We thank the EU for helping us boost our capacities to deliver our mandates in these trying times of the transition period," he said.
Meanwhile, BTA Parliament Speaker Balindong thanked the EU for their unyielding support to the BTA since its inception in 2019.
"With support from the EU through the SUBATRA Programme, the BTA was able to craft transitional policies, including the priority codes, which are critical in laying the foundation for lasting peace and development in the Bangsamoro," he said.
SUBATRA aims to help BARMM lay the foundation for lasting peace and development in the region by strengthening the capacities of its institutions to establish an enabling democratic governance environment during the Bangsamoro transition period. #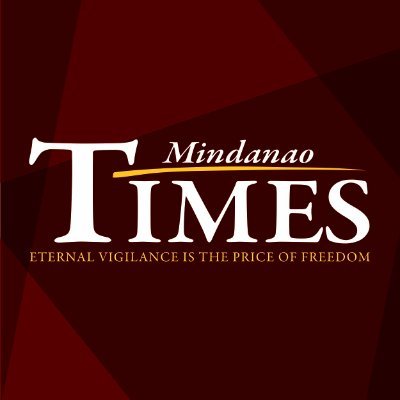 Source: Mindanao Times ( https://mindanaotimes.com.ph/2023/01/20/european-union-turns-over-more-than-p5-m-worth-of-assistance-to-the-bangsamoro-government/?utm_source=rss&utm_medium=rss&utm_campaign=european-union-turns-over-more-than-p5-m-worth-of-assistance-to-the-bangsamoro-government#utm_source=rss&utm_medium=rss&utm_campaign=european-union-turns-over-more-than-p5-m-worth-of-assistance-to-the-bangsamoro-government)