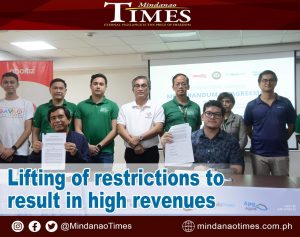 THE city government is hoping to generate more revenues particularly from amusement taxes, like revenues from the operations of cockpits, with the lifting of restrictions imposed due to COVID-19.
Lawyer Lawrence Bantiding, City Treasurer's Office head, said last week that the resumption of operations of amusement places will be among the sources of revenues after these establishments were padlocked since the start of the pandemic.
"The amusement establishments (are expected to open) marami po ngayon considering that during the height of the pandemic, may mga restrictions, the amusement places are not allowed. We are hoping this year na rarami po yun," he said.
Among those that have been granted permit to operate was the New Matina Gallera, the cockpit which was where the first cases of COVID-19 were reported. The Business Bureau confirmed that it was granted permit for a six-cock derby.
Bantiding said that in 2020, the city government only collected a measly P200,000 in amusement taxes, while during the first 11 months of last year, the collections went up to P15 million.
"We are hoping that this year mag-double tayo," Bantiding added, citing the upcoming events like the Ironman and the Meetings Incentives Convention and Exposition Conference which the city is hosting this year which are also expected domino effects that will result in bigger revenues.
"These events have a domino effect when it comes to our establishments. To those events na namention nyo, ang mga hotels, restaurants, mag-iincrease din yung income nila, consequently, lalaki din ang ma-dedeclare nila na gross sales," he added.
The expected influx of visitors, he added, will result in more money circulating in the city that will help fuel business establishments whose tax remittances will be added to the revenues generated by the city government.
The city last year, based on the record, was able to collect about 40% of its total local collections from business taxes.
Bantiding added that they will collect from every source as this year there is a reduction of almost 1.2 billion in the city's National Tax Allocation (NTA), previously known as Internal Revenue Allotment (IRA).
"We have to do double time, so that ma-cover up ng local collections natin," Bantiding said.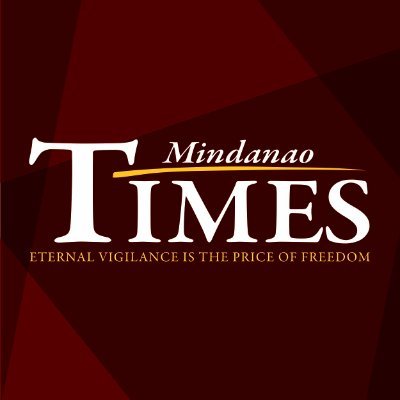 Source: Mindanao Times ( https://mindanaotimes.com.ph/2023/01/12/67620/?utm_source=rss&utm_medium=rss&utm_campaign=67620#utm_source=rss&utm_medium=rss&utm_campaign=67620)