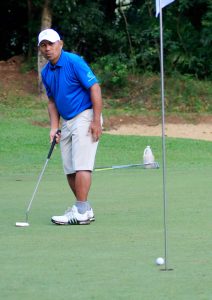 CEBU—Playing under the radar, so to speak, Cebu Country Club on Thursday pooled a second round 140 points built around the four-over-par 76 worth 50 points of Jufil Sato, to take the overall lead in the Philippine Airlines Interclub Seniors championship at the Club Filipino de Cebu layout in Danao.
Former pro Carl Almario marked his seniors debut with 49 points, and Cebu CC, playing in the lower Founders Division, counted the 41 of Kyu Ok On for a 290 total, now two points ahead of Canlubang, which remained on top of the centerpiece Championship division race after amassing 133 despite calling on skipper Tony Olives to play.
Zaldy Villa fired 48 points, Rene Unson accounted for 44 and Abe Avena contributed 41 as the defending champion Sugar Barons played well enough to keep its repeat bid alive even after Tommy Manotoc went home hours before the first round on Wednesday because of a family emergency.
Luisita thus gained ground on Cangolf after shooting a 137 for 283, with Ronnie Littaua shooting 47 and old reliable Rodel Mangulabnan 46 that went with Benjie Sumulong's 44.
Third round action will still be at Club Filipino, an unpredictable up-and-down course with sleek greens where Cebu CC will now be grouped with players from Canlubang, Luisita and Manila Southwoods—1, 2 and 3 in the premier race.
"We didn't play really well today," Luisita non-playing captain Jeric Hechanova said. "With Tommy (Manotoc) out for Canlubang, it's now a very wide-open race. Four teams now have a chance with Cebu CC joining the fight."
Southwoods also threw its hat in the ring after a day-best 139 in the Championship flight even with spearhead Jun Jun Plana sitting it out for the second straight day.
"Plana playing the last two rounds certainly gives Southwoods two solid teams," Hechanova went on.
Theody Pascual, Joseph Tambunting and Thirdy Escaño are the others suiting up for the Carmona-based squad in the final 36 holes.
Meanwhile, Riviera Golf zoomed to second in the Founders division after a 126 led by the 50 points of Kyung Young-kho for 267, one point ahead of Orchard, which tallied 127 built around the 45 points of Luis Sajorda.
The annual event, considered the country's unofficial national team championship, was shelved for two years due to the coronavirus pandemic, and the 74th staging of the event is supported by platinum sponsors ABS-CBN Global, Asian Journal, Airbus, and NUSTAR Resort and Casino.
Gold sponsors include Radio Mindanao Network, Mastercard, Primax, University of Mindanao Broadcasting Network, PLDT/Smart, and Konsulta MD.
Joining the event as silver sponsors are Philippine National Bank (PNB), Biocostech, and VISA.
Minor sponsors are Bollore Logistics, Manila Standard, Tanduay Brands International, and Asia Brewery while donors are Department of Tourism, Ogawa, Newport World Resorts, Rolls Royce, and Boeing.
Partial results:
CHAMPIONSHIP – Canlubang 288(155,133), Luisita 283(146,137), Manila Southwoods 282(143,139), Delmonte 265 (139,126)
FOUNDERS – Cebu Country Club 290(150,140), Riviera 267(141,126), The Orchard 266(139,127), Villamor Airbase 247(130,117), Wack-Wack 246(121,125), Negros Occidental 246(129,117), Alabang 245(122,123), Alta Vista 1 244(125,119), Valley 244(122,122), Sherwood Hills 243(132,111), Filam Hawaii 239(128,111), Apo 239(132,107), Pueblo de Oro 236(125,111), Guinhalaran 234(104,130), Eagle Ridge 230(119,111), Camp John Hay 229(124,104), Manila 203(103,100), Taotaomona 198(118,180), Coral Ocean Point 197(88,109), Bay City 153(86-67)
AVIATOR – SF Maharlika248(105,143), Mimosa 244(104,141), Iloilo 242(123,119), Zamboanga 237(113,124), Camp Aguinaldo 233(94,139), Cebu Country Club 2 229(114,115), Sarangani 227(110,117), Forest Hills 215(101,114), Team Tuga 207(104,103), Southern California Redhawk 205(99,106), Lanang 204(98,106), Boggie Buddies Filgolfer 202(91,111), Bacolod 201(86,115), Baguio 195(87,108), Via Verde LA 190(93,97), Guam Seals 187(84,103), E-Yona 178(95-83), Bay Area Golf Org 2 174(83,91), Lumbia 171(78,93), Liloan 166(72,94), Iligan 157(73,84), Fort Bonifacio 157(74,83), SF Peninsula 151(73,78), Guam Compadres 124(70,54)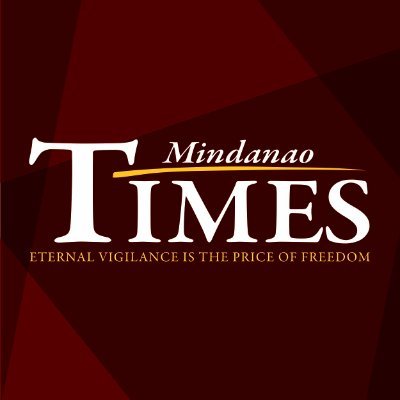 Source: Mindanao Times ( https://mindanaotimes.com.ph/2023/02/23/cebu-cc-takes-overall-seniors-lead-cangolf-two-behind/?utm_source=rss&utm_medium=rss&utm_campaign=cebu-cc-takes-overall-seniors-lead-cangolf-two-behind#utm_source=rss&utm_medium=rss&utm_campaign=cebu-cc-takes-overall-seniors-lead-cangolf-two-behind)