THE CITY Social Welfare and Development Office (CSWDO) continues its house validation and spot mapping for the families of Barangay 22-C and Barangay 21-C whose houses were razed by fire on Feb. 25.
CSWDO Emergency Assistance Program Division head Anabelle Lugo said the validation, spot mapping, and personal interviews will form the basis for the financial assistance.
CSWDO Administrative Officer IV Julie Dayaday said that ration cards were distributed to 603 families and 53 individuals from Barangay 21-C and identified 379 families and 66 individuals from Barangay 22-C.
"Kung kinsa tung nahatagan nato ug ration cards sila tung priority nato sa mga goods nga gihatag sa city government of Davao, goods nga gikan sa DSWD, goods nga gikan sa atong mga partners, and mga donors (Those who are given ration cards are prioritized in the distribution of goods from the City Government of Davao, goods from the DSWD, and goods from our partners, and our donors)," Dayaday said.
The CSWDO immediately deployed its mobile kitchen and provided tents and sleeping bags after last Saturday's fire. The evacuation centers also have child-friendly spaces and breastfeeding areas.
City Health Office representatives are also on standby for medical needs. Psychological first aid is also given by the CHO and a team from the CSWDO to individuals by request.
In an interview on Monday, Public Safety and Security Office head Angel Sumagaysay also said that their office has provided personnel to secure the evacuation area and the donation centers.
The city is still receiving donations to be dropped off at the Task Force Davao, near Magsaysay Park. She also urged those who will donate clothing to ensure that their donated cloth is the type that the fire victims can use.
"Amo lang gyud gihangyo nga kadtong mudonar ug sinina kung pwde lang gyud kana gyud nga magamit ug gina-discourage gyud namo ang mga used nga underwear, kung pwede kanang bag-o gyud, ug kadtong mga sinina nga dili gyud murag trapo kay tabangunon man gyud sila tinuuron pud ang atong pagtabang pud sa atong kaigsuunan diri sa Davao (We are asking those who are willing to donate clothes, if possible that they should donate those that can really be used by fire victims. We are discouraging those who donate used underwear, if possible, it should be new. They should also donate clothes that do not look like rags, these people are really in need of help so we must also render genuine help to our brothers and sisters here in Davao)," Dayaday said.
Dayaday also urged affected communities to cooperate with the validation conducted by the CSWDO and follow the rules of the evacuation center.
"Mag-cooperate lang gyud ta and then kung naay mga pahibalo palihug lang pud nga ato lang pud gyud nga tumanon and then bantayan ang atong mga bata dili nato pasagdan ang atong mga kabataan (Should there be instructions we should really follow, and always mind our children and look after them)," Dayaday.
Meanwhile, Mayor Baste Duterte, with DSWD Secretary Rex Gatchalian, visited the evacuees and assured them of a joint effort to assist.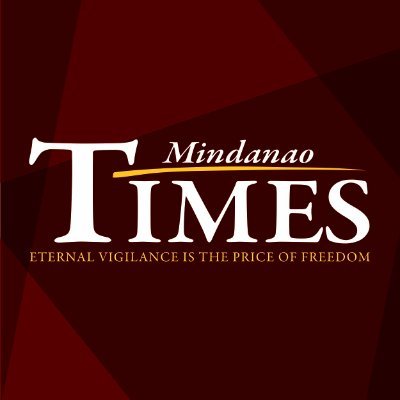 Source: Mindanao Times ( https://mindanaotimes.com.ph/2023/02/28/dswd-continues-verification-of-fire-victims-needing-financial-aid/?utm_source=rss&utm_medium=rss&utm_campaign=dswd-continues-verification-of-fire-victims-needing-financial-aid#utm_source=rss&utm_medium=rss&utm_campaign=dswd-continues-verification-of-fire-victims-needing-financial-aid)