BY ANTHONY HARWOOD
THE OLDEST of nine children taken into care when she was 12 due to drug-addicted parents has turned her life around to become a Philippines youth ambassador for World Cup hosts, Qatar.
Angela Jessa Hifume, 20, had dropped out of school to look after her brothers and sisters before SOS Children's Village fostered all the youngsters in Davao in 2014.
She started playing football and four years later was selected to go on a month-long training camp in Manila ahead of the 2018 World Cup in Russia.
It led to Angela captaining Team Philippines at a Street Child World Cup event in Moscow, where her interviews and leadership skills caught the eye of the 2022 tournament hosts.
Even though the World Cup in Qatar was still four years away, the authorities in Doha were already setting up Generation Amazing, a programme to improve the lives of a million youngsters through football as part of the tournament's legacy.
Angela said: "I received an invitation from Generation Amazing to be one of their ambassadors representing The Philippines, not as a player but as a voice of the children in my community. It all started like that".
Through coaching and football for development classes, first in Russia and later in Qatar, Angela returned home to start coaching more than 100 boys and girls in the SOS Children's Village in Davao, where she had been fostered.
Talking about how football helped her after she was taken into care, she said: "Football gave me the empowerment to be better, not just be better as a player but also as a coach. It just gives me a sense of belonging in the community. I can be myself not thinking about the future ahead but just staying in the moment, in the present."
"When I started, there was a stigma around girls playing football, that if you do, you're not womanly enough, so I did hold off for a bit. But when I started, there was no looking back".
At the time of Angela's return home from Qatar and Russia, a cash crisis meant that SOS Children's could no longer afford football coaches, so her arrival was timely.
Between 2018 and 2021, she and the team she built around her – including her twin and younger sisters – were coaching 100 foster boys and girls aged 8-18.
At one point, the Generation Amazing Foundation stepped in to pay for flights for six people from Davao to Cebu to attend a football coaching course, so they could get their licences to start coaching back in Davao.
In 2021, Angela left The Philippines to begin a psychology degree in Hong Kong, but she has continued her involvement in coaching despite living abroad.
"Even though I am away, I still send them programmes they can do for the week because we always plan ahead."
"I feel like the help from Generation Amazing is really life-changing, not just for me but for my community itself and those future leaders back home who have been able to go to different cities to participate in coaching. These people have talent which would go to waste without funding.
"It was me who chose these young leaders. I selected them because of their potential. I'm confident that because of people like them, it can keep going without me."
Anthony Harwood is a former foreign editor of the Daily Mail.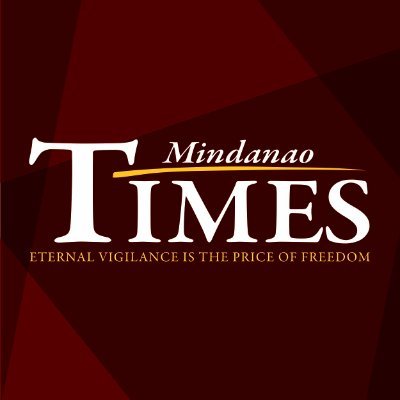 Source: Mindanao Times ( https://mindanaotimes.com.ph/2023/03/02/davaoenas-amazing-journey-from-sos-village-to-the-world-cup/?utm_source=rss&utm_medium=rss&utm_campaign=davaoenas-amazing-journey-from-sos-village-to-the-world-cup#utm_source=rss&utm_medium=rss&utm_campaign=davaoenas-amazing-journey-from-sos-village-to-the-world-cup)