The country's leading private hospital network, Metro Pacific Health Corporation (MPH), the new name of Metro Pacific Hospital Holdings Inc., has completed the acquisition of Howard Hubbard Memorial Hospital (HHMH) through its newly-formed subsidiary Metro Matutum Hospital, Inc. (MMHI). The transaction, initiated through a Business Transfer Agreement signed on October 2022, involves the sale of hospital assets to MMHI by Dole Philippines, Inc. (DPI), a leading producer of fresh and packaged fruits. Mt. Matutum Healthcare Foundation, Inc. (MMHFI), a party to the transaction has been operating and managing the hospital since 2000 through a management contract.
Established in 1967, HHMH is a 95-bed hospital that has been serving the healthcare needs of thousands of DPI employees and residents of Polomolok, South Cotabato, and nearby areas. The hospital facility, located within the integrated plantation and canning facility of DPI, has seen modest expansion over the years and several management transitions.
"It's been a long time coming for this investment, and MPH is excited to finally come in and contribute to the Polomolok community through its expertise in investing in and managing healthcare facilities around the country," said MPH Chief Transformation Officer, Provincial Cluster Head, and incoming HHMH President Celso Bernard G. Lopez. "The community should expect nothing but the best out of this investment, including major expansions in the hospital's facilities and service offerings which our incoming management team will put in motion from day one," Mr. Lopez added.
DPI Vice President and Managing Director, Reynaldo C. Doria, expressed his enthusiasm for the transaction, saying, "DPI is pleased to welcome MPH to the Dole community of Polomolok and is excited to work with them for the continued growth and development of Howard Hubbard Memorial Hospital." Mr. Doria also added "This is not the first time DPI is working with the Metro Pacific group, which is why we are confident we have found ourselves the perfect partner to better serve the healthcare needs not only of our employees and dependents but also of the general population of Polomolok," referencing the pineapple company's waste-to-energy project with Metpower Venture Projects, a wholly-owned subsidiary of MPH parent company and publicly listed investment firm, Metro Pacific Investments Corporation (MPIC).
MMHI, the new company formed to own, operate, and manage the hospital, is 67% owned by MPH and 33% owned by MPH subsidiary St. Elizabeth Hospital, Inc. (SEHI), owner of the 273-bed Level 3 hospital in General Santos City located about 45 minutes from HHMH.
"Throughout SEHI's history, DPI has been one of our key corporate partners in serving the community and in significant charity work. SEHI is proud to be a part of this transaction and is excited about the opportunity to take advantage of synergies between our two hospitals to improve further the healthcare offerings for the community of Polomolok and General Santos," said SEHI CEO Antonio G. Veneracion.
HHMH becomes the 20th hospital in the MPH network and is the 5th hospital located in Mindanao, joining SEHI, Davao Doctors Hospital, Manuel J. Santos Hospital in Butuan, and West Metro Medical Center in Zamboanga.
For MPH Chairman Manuel V. Pangilinan, the investment signifies the continued commitment of MPH to grow and expand its reach beyond the major cities and areas of the country. "Over the past couple of years, there have been many changes and improvements in how MPH operates, and deploying capital through investments in hospitals and other healthcare businesses will always be a key part of our long-term strategy of making the best healthcare accessible to as many Filipinos as possible," said Mr. Pangilinan, who also added that "investing in communities such as the quaint municipality of Polomolok and having partners like DPI and SEHI will only enhance our capability as an integrated healthcare network, enabling us to help our fellow Filipinos wherever they may be."
The 15 other hospitals in MPH's portfolio are Makati Medical Center, Asian Hospital and Medical Center, Cardinal Santos Medical Center, Manila Doctors Hospital, De Los Santos Medical Center, Commonwealth Hospital and Medical Center, Our Lady of Lourdes Hospital, Marikina Valley Medical Center, Jesus Delgado Memorial Hospital, Calamba Medical Center, Los Baños Doctors Hospital, Sacred Heart Hospital of Malolos, Central Luzon Doctors Hospital in Tarlac, Riverside Medical Center in Bacolod, and Ramiro Community Hospital in Bohol.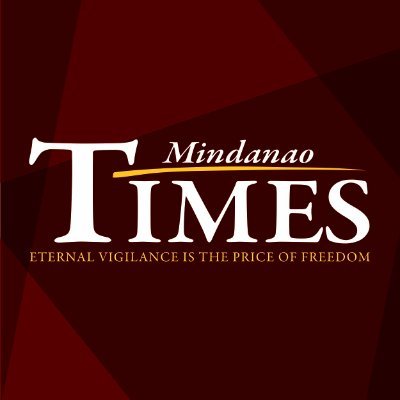 Source: Mindanao Times ( https://mindanaotimes.com.ph/2023/03/20/mph-completes-acquisition-of-southcot-hospital/?utm_source=rss&utm_medium=rss&utm_campaign=mph-completes-acquisition-of-southcot-hospital#utm_source=rss&utm_medium=rss&utm_campaign=mph-completes-acquisition-of-southcot-hospital)