ON THE occasion of Women's Month, the Bangsamoro Autonomous Region of Muslim Mindanao (Barmm) endorsed the new Oky Philippines Period Tracker App in Cotabato City developed by the Bangsamoro Government, Unicef and Plan International.
In Barmm, only around one out of two girls have access to menstrual hygiene products in schools, based on the data from the Department of Education's 2020-2021 Wash in Schools monitoring report.
There is also a lack of access to information on menstrual and sexual and reproductive health rights (SRHR).
Latest data from the Philippine Statistics Authority shows a 6.6 percent rate of teenage pregnancy of 15-19 year-old Bangsamoro girls, which remains higher than the national average of 5.4 percent in 2022.
Oky is the world's first period tracker app that features a girl-led design and gamified approach to learning about menstruation and Sexual and Reproductive Health and Rights (SRHR).
The global app has been localized in the Philippines through a partnership between Unicef, Plan International and the Barmm Regional Government, with support from the Australian Government.
"The launch of the localized Oky app reaffirms the Barmm government's commitment to promote the welfare and rights of young girls in the region. By providing the right information about girls' menstrual health in line with Islamic principles and cultural practices, we hope to create a supportive environment for their health and well-being and encourage their full participation in educational opportunities," said Barmm Chief Minister Ahod Ebrahim.
The app comes with Islamic content developed through consultations with adolescent girls and boys in Barmm. Key government offices in Barmm, including the Office of the Chief Minister, Bangsamoro Darul-Ifta, Ministry of Basic, Higher and Technical Education, Ministry of Health, Ministry of Social Services and Development, Bangsamoro Youth Council, and Bangsamoro Information Office played a major role in vetting Oky's Islamic content and ensuring its alignment to Islamic teachings.
The localization of the Oky app in the Philippines is supported by the Australian Government as part of its AUD 48 million Indo-Pacific Sexual and Reproductive Health Rights Covid-19 Response Program. The program includes support for countries such as the Philippines, Indonesia and Papua New Guinea.
"Australia is proud to play a role in supporting the Barmm, Unicef and Plan International to provide girls with this much needed digital tool to manage their own health and take charge of their own lives. The Oky App is a great example of how innovation and transformative technology helps create positive change for young women and girls to make informed choices," said Ambassador to the Philippines HK Yu.
"We congratulate the Barmm government for helping localize the Oky app in the country and championing every Bangsamoro girl's access to evidence-based knowledge and information about menstruation. Ensuring access to trustworthy information on menstrual health is an important step in ending period stigma and ensuring adolescent girls' right to health and dignity," Unicef Mindanao Field Office Chief Radoslaw Rzehak said.
The launch event, "Okay sa Oky: Ang Period Tracker para sa Babaeng Bangsamoro, mula sa Babaeng Bangsamoro," raised awareness on issues and challenges surrounding Menstrual Health and Hygiene (MHH), particularly in the context of Barmm, and gave a preview of the app co-created with and for Bangsamoro girls.
The launch of the Oky Philippines app in Barmm marks the start of a wider initiative in the country to make this innovative digital solution accessible to all Filipino girls and women and provide them with girl-friendly information on menstruation, puberty, and reproductive health.
"Our effort to provide a Filipino version of the Oky period tracker app is a fulfillment of our commitment to support girls and young women in the Philippines in realizing their right to manage their menstruation in a safe and healthy way, with dignity and without shame. How girls experience their period during those formative years can define their perception of life as a girl or woman in this society, and it is important that we take this step to make adolescent-friendly information on sexual and reproductive health more accessible," said Plan International Philippines Country Director Ana Maria Locsin.
Oky Philippines will be available for download starting March 16 from the Google Play Store (https://bit.ly/okyph). To encourage more girls and young women to download the app and gain access to health and hygiene information right at their fingertips, the rollout of the app will follow in various communities across Luzon, Visayas, and Mindanao.
(PR)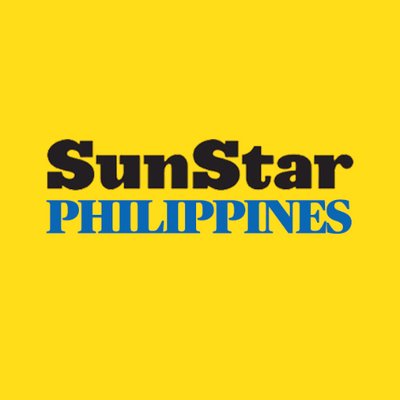 Source: SunStar (https://www.sunstar.com.ph/article/1956327/zamboanga/local-news/period-tracker-app-made-for-and-with-girls-launched-in-barmm)