WE are so sorry for missing this page yesterday, March 4, 2023. We had an unexpected visitor who is closed to us. Hence we cannot ignore him or find a subtle way of letting him go.
And our conversation was interesting as we were recalling the things that happened in our lives when we were together as employees of a popular company in Davao City for twenty years until we retired as mandated by law.
We did reminisce many things – our ups and downs; our unintentional misdemeanors when we were out of town on official trips.
And we could not help but laugh at stories that happened during the last retirees' reunion sometime last December. We were unable to attend that gathering because of conflict in the work schedule at the domestic level and in our practice of the media profession.
According to our former colleague, during that reunion, he saw our co-employees then who retired ahead of us all with graying hair and some seemingly showing weakness in body movement. But of course; who would not be when some of them are in their early or late 70s. Others are already in their eighties.
The top topic in their "kumustahan" conversations were mostly centered on whether they were already taking maintenance medicines and what these are. Or if they are taking food supplements to make sure that they can withstand the rigors of growing old, what these supplements are.
The more observable thing occurred when ‌eating time came. Considering that some of the retirees are well-off and more blessed in life, the food was sponsored under their courtesy. Therefore, there was plenty on the table – all palatably delicious and enticing. There were roasted pigs, kare-kare, menudo, adobo, broiled fish, vegetables, etc., etc.
According to our visitor friend, the line was long. But every time the retirees came directly in front of the roasted pigs, most of them simply took a long stare at the saliva-drawing food but moved on without taking even small slices. When they came in front of viands with pork or beef mixed with veggies and other ingredients they sure took some but instead of the meat they only picked either the vegetables or some potato or carrot slices.
Then it was time for the group picture taking for memorabilia purposes. The announcement for the purpose was loud and clear, according to our visitor friend. The attendees were asked to come up to the stage for the photo opportunity. But many seemed to pretend they did not hear the call as they were busy talking with each other, narrated our friend.
It turned out that most of the older retirees were already having difficulty climbing the stairs of the stage, probably because of arthritis and other related infirmities.
We told our visitor that it was a good thing we were unable to attend because we might be one of those who pretended not to hear the call.
Levity aside, we cannot really go against aging, one process in life that is as certain as the sun rising from the east and setting in the west. No matter how one tries to hide it, signs of the years that each one carries on his or her back while on life's travel will show, some faster on others and slower on the more fortunate.
And during that visit of our former colleague, he parted with some words that somehow elated us, despite our feeling that those words were half-truths. That was, after almost ten years of retirement, he still sees in us having grown a few years only. He asked me what my secrets were. We told him we have no minor vices, only major ones. It elicited a big laugh from our visitor. Then we realized that our conversation already ate up the whole morning, the very time we were supposed to write our column for this paper.
***********************
Starting today, drivers and operators of public utility jeeps are slated to start their one-week nationwide "Tigil pasada" to protest the mandatory implementation of the public utility Jeep modernization program of the government.
There were efforts on the part of government to have dialogues with the would-be strikers, to convince them not to proceed with their plan. As of yesterday, there were some drivers and operators' organizations who committed not to join the planned stoppage. But the main organizing groups said they will continue no matter what.
In Mindanao, we heard on radio and television newscasts that certain groups are also withdrawing from their participation, like the ones under the Northern Mindanao Transport Cooperative. There is also a group of drivers and operators here in Davao City under the Southern Mindanao Drivers Organization Cooperative or SEMDOC who expressed their intention not to participate. But the latest that we heard is that other drivers and operators organizations will proceed in their participation in the nationwide stoppage.
Will the striking drivers and operators succeed in "hostaging" the government and disparaging the program long approved for implementation? We will see by today, the first day of the one-week stoppage of drivers.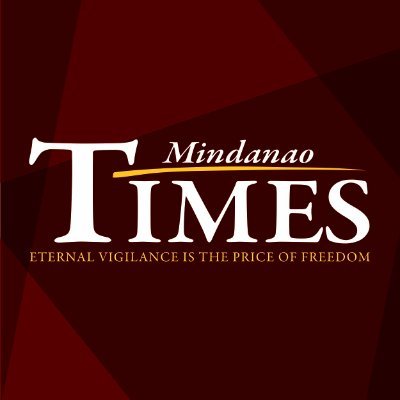 Source: Mindanao Times ( https://mindanaotimes.com.ph/2023/03/06/rough-cuts-when-signs-of-aging-manifest/?utm_source=rss&utm_medium=rss&utm_campaign=rough-cuts-when-signs-of-aging-manifest#utm_source=rss&utm_medium=rss&utm_campaign=rough-cuts-when-signs-of-aging-manifest)