CEBU CITY – Manila Southwoods held off Eastridge's final-round rally at the Cebu Country Club to retain the 74th Philippine Airlines Men's Interclub golf team championships on Saturday.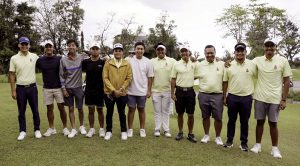 Southwoods lost some ground but its 19-point overnight lead proved to be too much to overcome for the new kids on the block.
Eastridge closed with 139 points, six points better than Southwoods.
"A win is a win," said Southwoods non-playing captain Thirdy Escano who had nothing but praises for Eastridge which competed for the first time in the championship division.
"Give them more opportunities to play in tournaments like this, they can be a force to reckon with in the future."
Southwoods won the event for the eighth time with 534 points, 13 points ahead of Eastridge. Six of those victories came in the last seven stagings of the event.
Josh Jorge, one of three Southwoods players turning pro, led Southwoods with 36 points while pro-bound Gabriel Manotoc and Kristoffer Arevalo added 34 and 33, respectively. The 30 of either Juan Santino Laurel or Coby Rolida counted for the squad.
Escano said the departure of Jorge, Manotoc and Arevalo will leave a big hole in the team as it begins its preparation for next year's title defense.
"We would also lose Jeff (Chung), Carl (Corpus) and Aidric (Chan) who will also turn pros," he added. "It's back to the drawing board for us."
In contrast, Eastridge celebrated its fine showing despite having only two weeks to prepare.
"We are just thankful and blessed we got to participate at the 74th PAL Interclub. Good experience for most of the players. To place runner-up is a bonus and motivation for all of us to do better next time," said Eastridge COO Gimo Asuncion.
Nine of 10 players of Eastridge played for the first time in a team event.
"We intend to keep the team and prepare them for next year," Asuncion said.
Alexander Bisera sparkled with 37 points while Eastridge teammates Jhonie Quibol and Joachim Alonso Yu added 35 apiece. Edison Tabalin chipped in 32.
Escano welcomes the emergence of Eastridge as a contender.
"Competition is good. It makes the Interclub interesting," he said.
Cebu Country Club, whose home course advantage was diluted after players were allowed to lift, clean and replace the ball, settled for third with 498 points, 36 off the pace.
CCC closed with 122, drawing 34 from Mark Dy, 31 from Peter Tyler Po III, 29 from Kyu Ok On and 28 from Eric Deen.
Rounding out the championship division standings were Del Monte 482, Valley 479, Tagaytay Highlands 475, Sta. Elena 442 and Pueblo de Oro 417.
In the Founders division, Zachary Castro sizzled for 40 points to power Orchard to a seven-point win over Riviera Golf Club.
Orchard collected 130 points at CCC to bring its total to 470.
Also scoring for the Dasmarinas-based squad were Tristan Jefferson Padilla 33, Hongzheng Lu 32 and Beejay Chua 25.
Riviera drew 125 points from Eric Gozo (35), Michael Mendoza (34), Richard Salcedo (28) and King Stehmeier (28).
Forest Hills took third with 456, a point ahead of Negros Occidental.
The annual event, held with the theme "Back to Ignite," was supported by platinum sponsors ABS-CBN Global, Asian Journal, Airbus, and NUSTAR Resort and Casino.
Gold sponsors include Radio Mindanao Network, Mastercard, MemoRieS FM 89.9 Cebu, University of Mindanao Broadcasting Network, PLDT/Smart, and Konsulta MD.
Joining the event as silver sponsors were Philippine National Bank, Biocostech, and VISA.
Minor sponsors were Bollore Logistics, Manila Standard, Tanduay Brands International, and Asia Brewery while donors are the Department of Tourism, Ogawa, Newport World Resorts, Rolls Royce, and Boeing.
Championship – Manila Southwoods 534 (141-133-127-133), Eastridge 521 (127-135-120.139), Cebu 498 (126-130-120-122), Del Monte 482 (113-127-119-123), Tagaytay Highlands 475 (119-113-119-124), Sta Elena 442 (114-88-120-120), Pueblo de Oro 417 (111-101-88-117),
Founders – The Orchard 470 (113-112-115-130), Riviera 463 (114-105-119-125), Forest Hills 456 (111-113-111-121), Negros Occidental 455 (116-94-119-126), Alabang 451 (120-113-105-113), Wack Wack 445 (107-108-119-111), Villamor Air Base 434 (110-102-102-120), Camp John Hay 406 (99-101-100-106), Camp Aguinaldo 399 (120-91-82-106), Team Brookside 386 (99-103-86-100), 89), Apo 377 (90-99-86-102), Southern California Redhawks 377 (109-99-82-102)
Aviators – Alta Vista 425 (101-116-105-103), Cebu Team 2 421 (96-113-115-97), Zamboanga 417 (101-102-108-106), Summit Point 404 (94-103-105-102), Eagle Ridge 390 (86-108-109-87), Rancho Palos Verde 1 385 (76-98-109-102), Manila 380 (95-103-95-91), Tagaytay Midlands 373 (76-98-95-104), Britanikka 1 370 (79-105-94-92), Sherwood Hills 363 (97-94-87-85), Bacolod 337 (61-86-92-98), Fairways and Bluewater 329 (79-91-84-75), Filam Hawaii 329(71-73-96-89), Filam Fairfield 316 (54-89-87-86), Fil-Am Fairway 1 313 (68-84-77-84), Up Tee Jots 311 (82-8573-71), Guinhalaran 310 (72-77-95-66),
Iligan 299 (63-81-87-70), Lumbia 288 (65-92-75-56), Golden Gate 283 (73-71-85-54)
Sportswriters – Club Filipino INC de Cebu 386 (102-92-94-98), South Cotabato 364 (83-88-88-105), San Juanico 357 (71-75-95-116), Camp Evangelista 350 (94-82-89-85), Davao City 349 (105-78-73-93), Sarangani Golf 346 (85-96-66-99), South Pacific Davao 344 (77-79-93-95), West Highlands 339 (81-86-84-88), Negros Intl 339 (80-78-89-92), Seattle 335 (75-103-81-76), Filam LA 1 317 (86-79-65-87), The Firm Eagle Ridge 317 (81-85-78-73), Leyte 312 (94-63-82-73), Lanang 309 (72-72-77-88), Filipino in the Middle East Dubai 300 (98-41-91-70), MSU Golf 282 (66-59-66-91), Silicon Valley 227 (59-77-58-83), PGA British Columbia 245 (66-57-59-73), Pearl Kai Hawaii 213 (55-35-57-66), Yokohama Eagles 163 (44-32-47-40)
Friendship – Alta Vista Team 2 326 (81-90-84-71), Liloan 299 (62-81-89-69), Apo Golf Orogold Club 298 (80-71-74-73), Eagle Ridge Lagitek 289 (80-62-65-82), Edwin Andrews Air Base285 (65-76-77-67), Davao Team B 275 (71-70-78-58), Veterans 263 (66-67-70-62), Baguio 259 (59-55-73-72), Paraiso Golf Players Asssociation Team B 247 (68-58-64-59), Van City 246 (75-66-62-43), Green Tee Clun Riyadh245 (52-51-78-66), Filipino Golfers in the Middle East UAE 245 (58-55-83-49), Cotabato 238 (49-70-83-36), Paraiso Golf Players Association 230 (35-60-59-76), Greenhills West 212 (61-62-50-41), Fil-Am Golf Sacramento 211 (40-44-55-72), UAE Filgolfers AUH 202 (41-46-59-56), Mt Malindang 198 (55-49-45-51), Caaga 174 (45-34-42-53), Fil Oz Sydney 64 (16-12-18-18)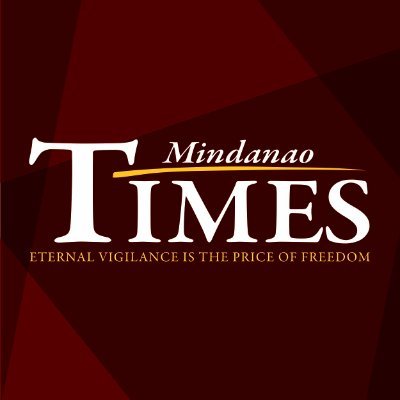 Source: Mindanao Times ( https://mindanaotimes.com.ph/2023/03/04/southwoods-claims-eighth-pal-interclub-title/?utm_source=rss&utm_medium=rss&utm_campaign=southwoods-claims-eighth-pal-interclub-title#utm_source=rss&utm_medium=rss&utm_campaign=southwoods-claims-eighth-pal-interclub-title)