THE OVERALL power rate of Davao Light and Power Co., Inc. (Davao Light) continues to decrease from P11.14 last April to P10.04 this May. This translates to a P211.76 difference from the previous billing of households with an average monthly electricity consumption of 200 kilowatt-hours (kWh).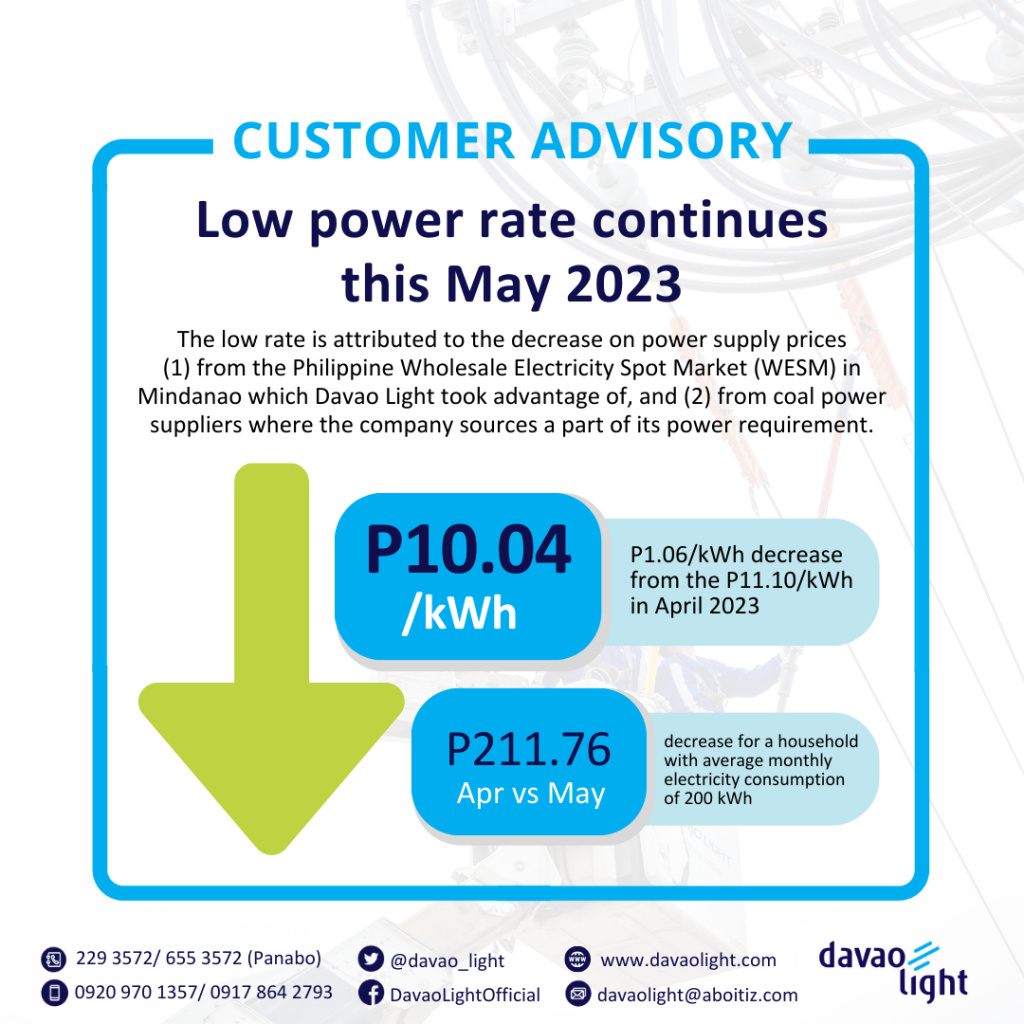 The low rate is attributed to the decrease in power supply prices (1) from the Philippine Wholesale Electricity Spot Market (WESM) in Mindanao, which Davao Light took advantage of, and (2) from coal power suppliers where the company sources a part of its power requirement. Even with this decrease, the distribution utility cautions customers against high energy consumption brought about by the dry season.
The country marked the start of its warm and dry season last March. Davao City recorded a 42°C heat index on May 24, 2023, based on the Department of Science and Technology – Philippine Atmospheric, Geophysical and Astronomical Services Administration (DOST-PAGASA)'s latest heat index information. Accordingly, a heat index from 42°C to 51°C falls under the classification "danger" as it can cause heat cramps, heat exhaustion, and heat stroke.
"With the summer months, we experience much discomfort brought about by the heat. We tend to use more cooling appliances and use them for longer duration than usual," said Fermin Edillon, Davao Light Reputation Enhancement Department Head. "On top of that, our children are home as most schools already ended their school year. Historically, in Davao Light's franchise area, customer consumption is high during the dry season."
Just last April, Davao Light recorded an average of 201 kWh consumption per customer, a 16% increase from last March. "We encourage everyone to make energy conservation a habit and use electricity conscientiously to avoid high electricity bills," Edillon added.
Furthermore, even with the low power rate this May, Davao Light reminds customers that market prices are volatile, and with the current high demand for energy, an increase in the power rate may be expected in the following months.
Davao Light, an AboitizPower subsidiary, aims to provide its customers with a front-seat vantage point regarding its services, including the sourcing and pricing of its electricity. This aligns with the company's mission to deliver safe and reliable electric service to the people and businesses it serves at the most reasonable cost.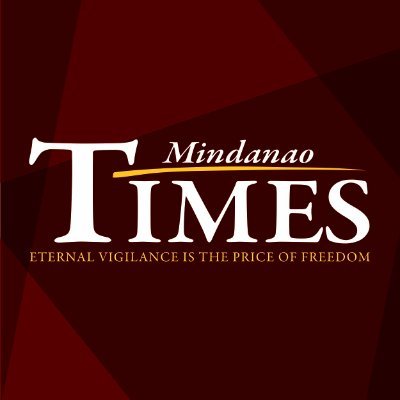 Source: Mindanao Times ( https://mindanaotimes.com.ph/2023/05/25/davao-light-warns-of-high-consumption-during-the-dry-season/?utm_source=rss&utm_medium=rss&utm_campaign=davao-light-warns-of-high-consumption-during-the-dry-season#utm_source=rss&utm_medium=rss&utm_campaign=davao-light-warns-of-high-consumption-during-the-dry-season)