MANILA, Philippines – International Youth Fellowship – Davao is proud to announce the 2023 World Youth Camp at Davao Central College, a three-day camp to empower young people.
Academy, cultural booths, world-class leadership speakers, awe-inspiring performances, and life-changing Mind Lectures, the IYF World Youth Camp provided the event with everything the students needed to fill their Mind Education kit with tools that assisted them in overcoming challenges with a good heart and a sharp mind. The camp took place on April 28 at Toril Gymnasium and ended on April 30 at Davao Central College.
The registration started three weeks before the program through an online registration form, disseminated to Davao Central College Students through a school memorandum.
The event was graced by the Brgy. Captain of Toril, Lilibeth Al-ag; Supervisor II of the Commission on Higher Education, Dr. Randy A. Tudy; Davao Central College Vice President, Dr. Myrna Tubigan; DCC President, Dr. Ruben dela Cruz; Davao City Youth Development Office Director, Gilda dela Gente Salvaña; President of International Youth Fellowship- Philippines, Rev. Abraham Nam; Director of International Youth Fellowship- Laoag, Pstr. Yungjoo Kim; and International Youth Fellowship – Goseong, Korea District Director, Pstr. Kim Jongmin.
"This event is truly graced with our Heavenly Father and has also allowed me to share my speech, which is the 3D: Dream, Desert, and Daniel," said Dr. Randy A. Tudy, education supervisor II of the Commission on Higher Education, while delivering his speech which is all about presenting Daniel, a bible character, an inspiration to never give up on their dreams and aspirations in life.
"Everyone is mentally equipped in a perfect world. People can express their emotions and are endowed with the tools required to navigate the obstacles in their hearts safely. However, people are on the verge of developing mental disorders at all ages in our current society, which is characterized by a weakening heart," Ptr. Kim Jongmin, District Director of IYF- Korea, raised during his lecture.
"I learned so much during the three-day youth camp. I also met new individuals who inspired me to persevere despite the obstacles. I am grateful to have been guided by the right individuals and surrounded by genuine supporters," said Chaztie Pineda, leader of DCC Chorale, after all the lectures heard.
The International Youth Fellowship recognizes that every young person represents the future. Many obstacles are awaiting the youth and the individuals about whom everyone cares the most and IYF uses proprietary programs and practical opportunities to broaden horizons through "mind education" lectures and curricula and develop leadership qualities in young people with a "heart-first" approach to be true and adhering with its motto: Challenge, Change, Dream, Hope and Truth.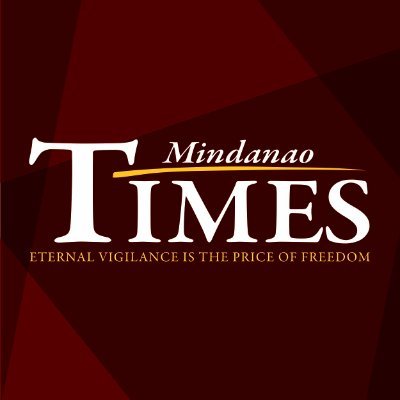 Source: Mindanao Times ( https://mindanaotimes.com.ph/2023/05/23/mind-education-opening-a-new-world-of-the-heart-for-davao-central-college/?utm_source=rss&utm_medium=rss&utm_campaign=mind-education-opening-a-new-world-of-the-heart-for-davao-central-college#utm_source=rss&utm_medium=rss&utm_campaign=mind-education-opening-a-new-world-of-the-heart-for-davao-central-college)