AirAsia opened a new chapter in its efforts to drive industry engagement and spark greater collaboration by hosting its inaugural Sustainability Day, themed 'Doing More with Less'.
Led by Capital A Chief Sustainability Officer Yap Mun Ching, the event saw in-depth exchanges on topics that address AirAsia's pathways to decarbonisation, as well as challenges and opportunities in the implementation of these strategies. The line-up of speakers, comprising AirAsia technical heads and subject matter experts, tackled topics including how AirAsia is factoring ESG considerations into the deployment of its fleet assets, prospects in switching to greener biofuels, opportunities for ESG financing and managing talent to meet its future growth needs.
Delivering the opening and closing messages of the day respectively were AirAsia Aviation Group Ltd (AAAGL) Chairperson Tan Sri Jamaludin Ibrahim and AAAGL Sustainability Adviser Prof. Tan Sri Dr. Jemilah Mahmood.
Capital A Chief Sustainability Officer, Yap Mun Ching said: "Today marks the first time we are bringing all our key stakeholders from government officials, regulators, financial institutions, aviation analysts, business partners and the media, to advance their understanding of the intricacies of aviation sustainability. As we rebuild our business post-pandemic, we are broadening and deepening our sustainability agenda by incorporating robust ESG practices into our strategic priorities so that we recover stronger and better.
"Since aviation is a hard-to-abate sector, decarbonisation in aviation requires collaborative efforts not only from airlines but from all industry stakeholders if we are to achieve our goal of reaching net zero by 2050. With reminders in the media almost daily that the world is likely to reach an environmental tipping point earlier than expected, this calls for immediate action by all parties to realise and make accessible the solutions that airlines need to reduce its carbon emissions."
In her sharing of AirAsia's net zero plan, Yap continued: "All airlines are faced with four pathways to decarbonise, namely to upgrade their fleet, step up implementation of green operating procedures, switch to biofuels and offset remaining emissions. AirAsia's top priorities are in upgrading its fleet to the A321neo, widely acknowledged as the most fuel-efficient aircraft on the market today, and in expanding and deepening its industry-leading fuel-efficiency programme.
"Whether we are using fossil fuels or biofuels, what should precede this question is whether we are using more than is necessary. AirAsia's fuel efficiency programme is one of the best, if not the best in the world. Even as we explore new solutions, we cannot lose sight of our strength which has enabled us to achieve among the lowest cost and emissions per seat in the industry," she said.
In a panel discussion, AirAsia's fleet and flight operations leads delved into how the airline is incorporating ESG considerations into the deployment and utilisation of its growing fleet. AirAsia currently has on order 362 new A321neo aircraft which will be delivered between 2024 and 2035. According to AirAsia Senior Manager of Flight Operations Projects, Development & Efficiency Jonathan Sanjay, since 2015, the airline has saved over US$130 million in fuel consumption, while avoiding the associated CO2 emissions. AirAsia is also exploring options to introduce sustainable aviation fuel (SAF) into its fuel mix before 2025.
The day's session continued with valuable insights on the role of multiple stakeholders in easing the adoption of aviation biofuels by Christoph Behrendt-Rieken, the Lead SAF Expert of the EU-Southeast Asia Cooperation on Mitigating Climate Change Impact from Civil Aviation (EU-SEA CCCA CORSIA) Project implemented by the EU Aviation Safety Agency; and options in ESG financing by aviation legal specialist Teo Hui Ling, who is also partner at Reed Smith LLP. This was followed by a session on AirAsia's experience in harnessing diversity, equality and inclusion to create its competitive edge over the last 22 years, before the day's event ended with a special tour of AirAsia's engineering complex, RedChain, where participants were introduced to initiatives being undertaken by Asia Digital Engineering to revolutionise aviation maintenance, repair and overhaul through digitalisation.
In conjunction with the event, AirAsia also launched its Guide to Aviation Sustainability, a handbook of aviation sustainability terms to make more accessible common concepts associated with the subject. The handbook also highlights outcomes from AirAsia's own implementation of some of the measures listed. Publication of the booklet was supported by AirAsia's business partners, namely Avolon, Honeywell, Mirus Aircraft Seating, PETRONAS, Shell Aviation and SITA.
More information on AirAsia's Sustainability achievements, goals and targets are available in the Capital A Sustainability Report 2022.
The post
AirAsia hosts its first ever Sustainability Day as it champions immediate action towards greener skies
appeared first on
Mindanao Times
.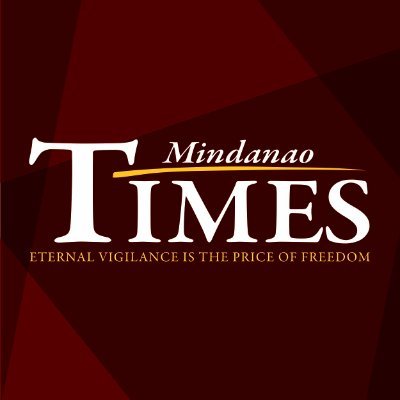 Source: Mindanao Times ( https://mindanaotimes.com.ph/2023/06/28/71550/?utm_source=rss&utm_medium=rss&utm_campaign=71550#utm_source=rss&utm_medium=rss&utm_campaign=71550)