City ranks as one of the top three areas with highest number of kidney diseases
by Lea Regina Dulay, Lourhenz Igloria, Rojean Grace Patumbon, and Joana Mae Villanueva/UM Interns
DAVAO City ranked third nationwide with the most prevalent cases of kidney diseases, a position it has not relinquished since 2017.
PhilHealth data showed that some 90,000 patients in the city were on dialysis, which has consistently increased by 10-12% annually.
For example, there were around 12,000 admissions in the Southern Philippines Medical Center last year, 27% of which or 3,000 patients were being treated for chronic kidney disease (CKD).
The SPMC and the City Health Office celebrate June as National Kidney Month with the theme "Healthy Kidneys for a Healthy Pilipinas".
Presently, SPMC has a total of 2,400 patients on dialysis. Doctors are flooded with appointments as they see three to five patients daily. In a month, they see more or less 60, which rises to 100 if counting the other hospitals.
The number spike pushed the national government to allocate P4 billion pesos to dialysis treatment.
Dr. Maria Theresa Bad-Ang, former president of the Philippine Society of Nephrology Mindanao, pointed out that dialysis is not their sole focus.
"We want to have our patients live longer, but we want them off dialysis as much as possible," she said, adding they promote organ donation and transplantation, prostate management, and disease prevention.
The youngest dialysis patient in the city is nine years old, while the longest years a patient has undergone dialysis in the center is around 20.
Dr. Dennis Geli, the SHARE donor management physician, said the Philippines had set a world record by reaching 16,000 signees for deceased organ donation. But in the region, there were only two recorded successful organ donations. He said that it's imperative since one donor can save 20 lives.
So, he encouraged the public to sign up for online or face-to-face events that SPMC regularly conducts for prospective organ donors.
The SPMC Nephrology Department advised people to follow the seven healthy practices (be fit, get vaccinated, be healthy, do not smoke, do not drink alcohol, do not do drugs, practice safe sex, and consult doctors), give information to the public via lay forums and social media. They also recommend having an annual or bi-annual checkup for healthy individuals. However, a checkup at least every three months or monthly is suggested for people with comorbidities, depending on their identified risk factors.
Herbal medication is highly discouraged by the department as there aren't enough studies to back its claims since it does not have the same effects on every patient.
Dr. Vida Rose Acosta, SPMC Nephrology Community Outreach head, shared how one of her patients' creatinine levels increased by drinking a particular "food supplement," which could have been fatal due to underlying diseases.
"What I'm saying is wala pay (there is not) enough evidence to support the benefits of that drink or mix or capsule or what, and there is not enough evidence to prove na dili siya (it's not) toxic," stressed Acosta.
In celebration of Kidney Month, SPMC, PSN, and CHO will have a Lay Forum for all urology training institutions and Volunteer DRE Centers in the Philippines on June 17, 2023, at SM Ecoland, Davao City. At the same time, SPMC offers Free Digital Rectal Examination at the 2nd floor JICA Building from 8:00 AM to 12:00NN. They will hold their Culmination day on June 30 at SM Ecoland, where individuals can screen their Albumin levels and learn more about dialysis.
Soon, SPMC will be launching the Preventive Nephrology Program.
"We want CKD (chronic kidney disease) to be detected earlier, so that's a thing to deal upon that we check ourselves, and we check our loved ones on these kidney diseases, it's really a silent disease— and the moment that you have symptoms, it's too late, na-destroy na ang half of your kidneys' [function]."(Half of your kidneys function is destroyed)," said Bad-ang.
The post
Alarming figures
appeared first on
Mindanao Times
.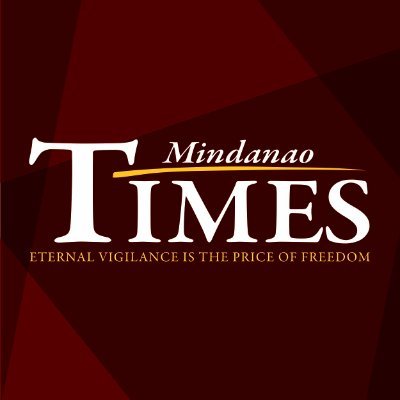 Source: Mindanao Times ( https://mindanaotimes.com.ph/2023/06/18/dubious-distinction/?utm_source=rss&utm_medium=rss&utm_campaign=dubious-distinction#utm_source=rss&utm_medium=rss&utm_campaign=dubious-distinction)