by Lea Regina Dulay and Rojean Grace Patumbon/UM Interns
THE DEPARTMENT of Education-Region XI collaborated with the Philippine Mental Health Association to provide avenues for students needing mental health assistance.
Reports from DepEd show that 404 students have taken their lives, while 2,146 have engaged in self-harm in the country since 2011. Data from the University of Philippines-Diliman shows that about 7.5% of Filipino youth consider ending their life. Until now, suicide is still considered the leading cause of death for young adults ages 15-20 years old.
In response to this, DepEd sets in motion several mental health programs such as the HEEADSSS (Home, Education, Eating, Activity, Drugs, and Depression, Sexuality, Suicide, Safety) Assessment as part of the health assessment in schools. They also have mental health and psychosocial support services offered during calamities, like psychological first aid, which is given 24 hours after the incident, and psychosocial support services.
DepEd provides guidance, counseling, and referrals as well. They've also established school-based teen centers accredited as adolescent-friendly health facilities that correspond to the needs of students, particularly their mental health.
The institutionalization of DepEd XI Information and Service Delivery Network established the direct online referral or consultation to the Philippine Mental Health Association-Davao City Chapter (face-to-face consultation is possible and if needed); referral to SPMC-Institute of Psychiatry and Behavioral Medicine for students in need of tertiary care; partnership with Family Planning Organization of the Philippines (FPOP) Dayaw Community Center for Reproductive Health (RH) counseling on students; and partnership with the Department of Social Welfare and Development (DSWD) and Teen Centers or Adolescent-Friendly Health Facilities (AFHF).
DepEd also created the Unified School-Based Referral Flow (from Teen Center to Partners) and the unified referral slip with the incorporation of the HEEADSSS to ease the transition from one institution to the other when it comes to referrals. Aside from this, they created a data bank for suicide cases where a narrative report template on suicide incidents for evaluation of prevention measures.
Although these programs aim to create a conducive learning environment where they can have positive mental health, many schools in the region lack the means to achieve it.
"It's not only the psychologists [but] the guidance counselors kulang (are lacking too). So yung (the) law na pina-pass ngayon sa (being passed in the) Senate allows psychometricians to take on the function of guidance counselors because sa tinuod lang no (to tell you the truth), what's stopping guidance counselors from going to public schools is the salary grade, " said Gabriel Sebastian Nograles-Lizada, Rpsy., Olive Branch Wellbeing Center and PMHA consultant/partner.
Jeniellito Atillo, spokesperson of the Department of Education XI, said the lack of movement in promotion is the main reason why public schools have inadequate guidance counselors.
The DepEd XI and PMHA will conduct mental health training for Davao de Oro teachers. Both organizations discussed working with the media on responsible reporting for mental health.
"When we talk about mental health, it's a very personal construct. But it's everybody's business", said Lizada.
The post
DepEd XI and PMHA partner for mental health awareness
appeared first on
Mindanao Times
.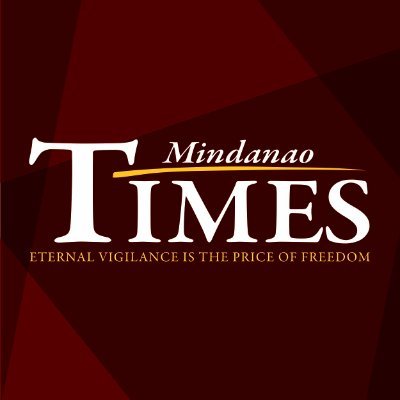 Source: Mindanao Times ( https://mindanaotimes.com.ph/2023/06/15/deped-xi-and-pmha-partner-for-mental-health-awareness/?utm_source=rss&utm_medium=rss&utm_campaign=deped-xi-and-pmha-partner-for-mental-health-awareness#utm_source=rss&utm_medium=rss&utm_campaign=deped-xi-and-pmha-partner-for-mental-health-awareness)