Leading digital solutions platform Globe cautions its customers about a new scam that circulates a phishing email designed to steal sensitive information.
The email mimics Globe's official communication on SIM Registration supposedly to assist subscribers. The scam's hook is a warning that the customers' SIM registration was "unsuccessful." It further instructs customers to "Please click (link) to register again. Reprocess your registration after three days to avoid total deactivation of your SIM."
"We've become aware of such deceptive communications and we strongly advise our customers to ignore and block these messages, which are a malicious misuse of the new SIM Registration Act," said Globe's Chief Information Security Officer Anton Bonifacio.
Republic Act 11934 or the SIM Registration Act seeks to address fraud and other forms of cybercrime and aims to foster responsibility for SIM use. The law requires current users to register their SIMs by the extended deadline on July 25, 2023 to prevent deactivation, while all new SIM users will be required to register before their SIMs can get activated.
Globe fully supports the law and has established robust systems to simplify registration. It alerts customers to register their SIMs exclusively through the GlobeOne app, the Globe SIM registration microsite at https://new.globe.com.ph/simreg, or through the GCash app for those with fully verified GCash accounts. Globe customers can also seek registration assistance at Globe Stores and EasyHubs.
Bonifacio called on customers to register their SIMs only via Globe's official SIM registration platforms.
"These are our only accredited channels for SIM registration. If you receive any message related to SIM registration, always verify its origin and refrain from clicking any suspicious links," Bonifacio stressed.
Globe also encourages its customers to report suspicious messages or activities via its Stop Spam portal.
As a responsible digital solutions platform, Globe is dedicated to shielding its customers from such scams and encourages everyone to stay vigilant. Globe is again calling on still unregistered customers to comply with the law. As of June 7, Globe has logged over 45.252 million SIM registrations, or nearly 94.92 percent of its active subscriber base.
To register, Globe Prepaid, TM and Globe At Home Prepaid WiFi customers may use the GlobeOne app and Globe's SIM registration microsite https://new.globe.com.ph/simreg, which are available 24/7.
Those who have fully-verified GCash accounts may also register via the GCash app. Just follow the instructions after receiving a prompt to register their SIMs. Those who use the app to register will get 1GB of free data.
Globe Postpaid and Platinum subscribers, meanwhile, are already included in the SIM registration database.
For company-owned Globe Business prepaid accounts, steps to register or update details have been sent to your company's authorized representative. Globe Business postpaid accounts have also been included in the SIM registration database.
For more information about Globe, visit www.globe.com.ph.
The post
Globe warns vs phishing attempts targeting customers with fake SIM Registration email
appeared first on
Mindanao Times
.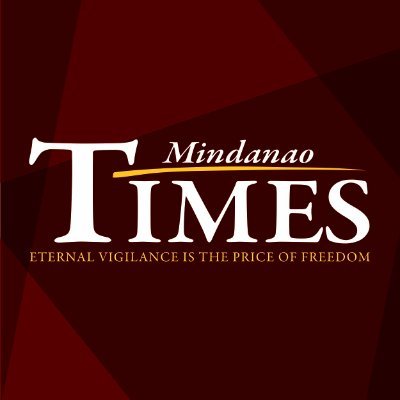 Source: Mindanao Times ( https://mindanaotimes.com.ph/2023/06/12/globe-warns-vs-phishing-attempts-targeting-customers-with-fake-sim-registration-email/?utm_source=rss&utm_medium=rss&utm_campaign=globe-warns-vs-phishing-attempts-targeting-customers-with-fake-sim-registration-email#utm_source=rss&utm_medium=rss&utm_campaign=globe-warns-vs-phishing-attempts-targeting-customers-with-fake-sim-registration-email)