CDRRMO urges public to be more cautious in the coming weeks
By Rhoda Grace B. Saron
THE CITY Disaster Risk Reduction and Management Office (CDRRMO) warned against possible floods due to the localized thunderstorms expected to hit the city in the coming weeks.
CDRRMO head Alfredo Baloran said Monday night's downpour was due to the presence of low-pressure areas in the Pacific that turned into a tropical depression brought about by the southwest monsoon (Habagat).
"Sa pagka-karon ang kaning area sa Damosa-Lanang naay tubig ang kalsada dinha kay mao na tong runoff water na gikan Buhangin. So, padulong man gud na ang tubig dinha ug mahulog na padulong Barangay San Antonio (Currently, the Damosa-Lanang area has flooded roads because of the runoff water from Buhangin. So, the water runs towards the area to end up in Barangay San Antonio)," he said during the Madayaw Davao program aired over the Davao City Disaster Radio on Tuesday.
The CDRRMO already published assessment reports of all critical areas in the city, including the Damosa-Lanang area, which pointed to silted waterways and clogged canals due to improper solid waste disposal as the causes of flooding.
However, the CDRRMO, along with the City Planning and Development Office, City Engineer's Office, Ancillary Services Unit, and other concerned agencies, will still reassess the waterway system in flood-prone areas at the earliest possible date.
The offices, Baloran said, will inspect all the critical areas to determine whether clogged drainages cause the flooding or if the city's waterway system has engineering issues that will require changes or additions in infrastructure.
The root of the problem must be found as soon as possible, according to Baluran, as flooding in the city has observably worsened in the past few years.
"Ipasubay nato ni sa atong mga tao for a joint assessment para tan-awon nato unsa gyud problema. Kailangan gyud ni siya og hinanaling actions; di na dapat ni hulaton na mudako pa kay makita nato na nagalalum ang effect sa kining rainstorms (We will have our people track this in a joint assessment so we can see what the problem really is. This really needs immediate actions; we cannot wait for it to get bigger because we can see that the effect of these rainstorms getting worse)," he said.
Although the country is supposed to be experiencing its dry season, Baloran said more localized thunderstorms are to be expected in the coming weeks, which is why all citizens must exercise caution at all times.
"Dunay mga kusog na pag-ulan, naa na ang habagat– kaning habagat nagadala pud ni siya og localized thunderstorms ug adunay mga kusog na pagbalud. Taas ang level sa tubig sa dagat, dako ang mga balud (There are heavy rains because of the southwest monsoon– this monsoon brings localized thunderstorms and strong waves. The sea water level is high, with big waves)," the CDRRMO chief said.
"So, kadtong mga naa sa coatal areas, magbinantayon ta kanunay. Magbinatayon og mag-andam kung adunay kusog na pagbalud, so di na nato hulaton na mandu-an pa mo na muadto sa safe na mga lugar but kinahanglan naa na moy na-identify kung asa mo muadto kung adunay kusog na pagbalud (So, those who are in coatal areas, let's always be careful. Be careful and prepare when there are strong waves. You don't have to wait for instructions to go to safe places, but you must have identified where you will go)," he added.
The post
More floods
appeared first on
Mindanao Times
.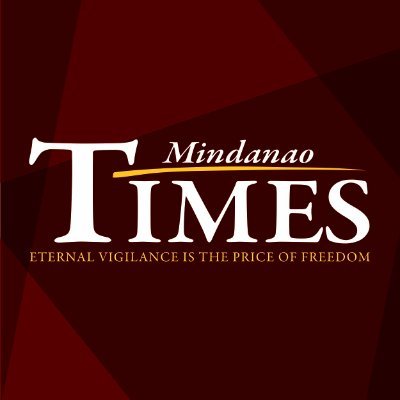 Source: Mindanao Times ( https://mindanaotimes.com.ph/2023/06/08/more-floods/?utm_source=rss&utm_medium=rss&utm_campaign=more-floods#utm_source=rss&utm_medium=rss&utm_campaign=more-floods)