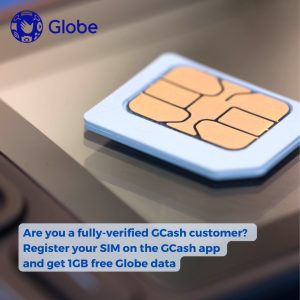 Globe reminds its subscribers that fully-verified GCash users have the convenience of registering their SIMs directly through the GCash app, with the added incentive of receiving 1GB of data upon successful registration.
Republic Act (RA) 11934, also known as the SIM Registration Act, requires all SIMs to be registered with local telecom providers. It aims to bolster consumer security and protection against malicious activities such as mobile scams, smishing, and fraud.
With the July 25, 2023 deadline for SIM registration fast approaching, Globe encourages its fully-verified GCash users to utilize the streamlined registration process available through the GCash app, among other channels.
"As a leading mobile service provider in the nation, Globe is steadfastly dedicated to safeguarding our customers from potential security threats. By opening registration through the GCash app, we hope to facilitate a seamless process that keeps our users protected, connected, and compliant with the law," said Globe Group President and CEO Ernest Cu.
Upon opening the GCash app, unregistered fully-verified users will receive a prompt to register their SIMs. After following and completing the instructions, they can expect a reward of 1GB of free data.
Failure to comply with the SIM Registration Act may result in SIM deactivation, leading to disruption of mobile services, including sending and receiving texts, making calls, internet browsing, video streaming, financial transactions and deliveries among others.
In addition to the GCash app, non-verified GCash customers and other Globe subscribers can register via the GlobeOne app or the Globe microsite https://new.globe.com.ph/simreg. In-person assistance is also available at Globe Stores and EasyHubs across the nation.
"To avoid any service disruptions, we urge all our users to register their SIMs at the earliest. This reminder is part of our broader commitment to customer service and cyber security," said Cu.
To learn more about Globe, visit https://www.globe.com.ph/
The post
Are you a fully-verified GCash customer? Register your SIM on the GCash app and get 1GB free Globe data
appeared first on
Mindanao Times
.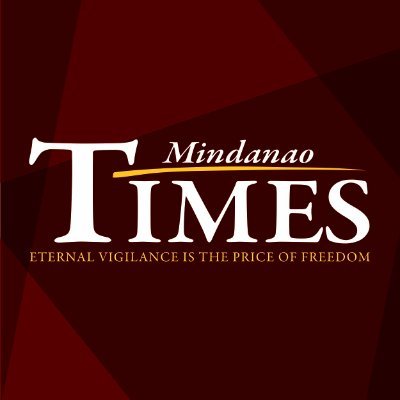 Source: Mindanao Times ( https://mindanaotimes.com.ph/2023/07/12/are-you-a-fully-verified-gcash-customer-register-your-sim-on-the-gcash-app-and-get-1gb-free-globe-data/?utm_source=rss&utm_medium=rss&utm_campaign=are-you-a-fully-verified-gcash-customer-register-your-sim-on-the-gcash-app-and-get-1gb-free-globe-data#utm_source=rss&utm_medium=rss&utm_campaign=are-you-a-fully-verified-gcash-customer-register-your-sim-on-the-gcash-app-and-get-1gb-free-globe-data)