NEARLY 9 in 10 Davaoeños still trust the Davao City Police Office despite the high-profile crimes in recent weeks, the Mindanao Development Authority (MinDA) research study showed.
The study, presented to the 20th City Council in the Sangguniang Panlungsod on July 11, showed that most residents' confidence in the police force remains strong.
Dr. Adrian Tamayo, MinDA Public Relations Division chief, said the study was conducted on May 10-20, 2023, from selected respondents based on a multi-stage cluster sampling by province and municipality.
The study yielded an 84 percent (very high) rating for perceived safety in the city.
Security is at 86 percent; trust in the police force is 87 percent (very high); and the police's respect for civilians' rights, lives, and property is at 88 percent (very high).
Tamayo said concerns surrounding several criminal cases sensationalized online may have clouded the discourse regarding safety and security. However, these cases remain isolated and do not indicate an increase in the city's overall crime rate.
"The cases that happened in Davao City seemed to be random. The perpetrators of crime have no relation to all other crimes; victims are totally different from each other, and incidents never happen in places having similar features — no pattern established," he said.
"The Davao City Police maintains very high positive impressions on police training as rated by residents," Tamayo added.
Meanwhile, Davao City Police Office (DCPO) spokesperson PMaj Hazel Tuazon said the city's police force is grateful for the citizens' trust, as revealed by the study.
She said that the city police continue implementing various security programs and campaigns. These include the anti-robbery and theft operations through Oplan RATS-Tugis (robbery, akyat-bahay, theft, salisi), the community-based anti-sexual crime campaign Oplan Kilos, and Oplan Kalinaw, among others.
Tuazon also asked the communities and barangay leaders to continue supporting DCPO's peace and order initiatives.
"Kami sa Davao City Police Office kanunay man mi nga nagapasalamat sa atong mga kaigsoonang Dabawenyo sa aktibo nga suporta sa atoang kapulisan sa Davao City. Unta dili ni mausab ang ilahang pagsalid sa amoa when it comes to reporting sa mga incidents para maaksyonan dayon (The Davao City Police Office is always thankful to our fellow Dabawenyos for their active support to our police forces in Davao City. Hopefully, their confidence in us will not change when it comes to reporting incidents so we can immediately take action)," she said during the Mindanao Hour program aired over the Davao City Disaster Radio on Tuesday.
For the entire Davao Region, the study revealed ratings of 86 percent garnered for safety, 85 percent for security, 88 percent for trust, and 87 percent for respect to rights, lives, and property.
The post
DCPO maintains 87% trust rating: MinDA study
appeared first on
Mindanao Times
.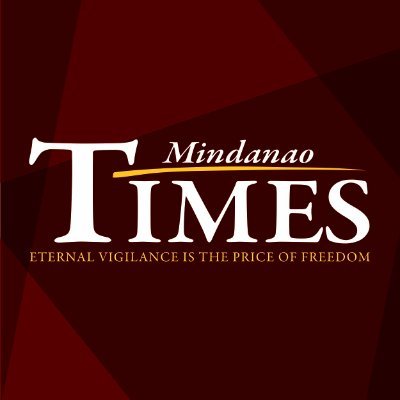 Source: Mindanao Times ( https://mindanaotimes.com.ph/2023/07/13/dcpo-maintains-87-trust-rating-minda-study/#utm_source=rss&utm_medium=rss&utm_campaign=dcpo-maintains-87-trust-rating-minda-study)