Proclamation 298 is only first step to make Mindanao an investment haven
AFTER Malacañang lifted Proclamation 55, the next step for the business sector is to change Mindanao's image from a volatile region into a safe investment destination.
On July 25, President Ferdinand Marcos Jr. issued Proclamation 55, which effectively revoked former President Duterte's Proclamation No. 55 "Declaring a State of National Emergency on Account of Lawless Violence in Mindanao."
Proclamation No. 55 was signed on Sept. 4, 2016, by former President Rodrigo Roa Duterte in light of the threats of further terror attacks and other similar acts of violence by lawless elements.
During yesterday's Kapehan sa Dabaw at SM City Davao, Antonio Peralta, chair of the European Chamber of Commerce in the Philippines-Southern Mindanao, said the negative perception by foreign investors continues to hinder Mindanao's progress.
Foreign investments are important in the development of Mindanao, according to Arturo Milan, vice president of the Philippine Chamber of Commerce and Industry-Mindanao.
"It's very difficult to invite foreign investors to come because of the negative travel advisories being regularly issued [by embassies]," Milan said, specifically referring to Australia, European countries, and the US.
He added, "Mindanao is very rich in natural resources. Mining alone, we have so much mineral ores in Mindanao, and yet we cannot even put up processing plants to create value-adding of our resources. So we end up always exporting raw materials."
Milan also bared their plan of putting up a steel mill in Mindanao which will start the industrialization just like what Indonesia did with their shipbuilding industry.
Secretary Maria Belen S. Acosta, chair and Philippine Signing Minister of BIMP-EAGA Mindanao Development Authority (MinDA), also shared some of the plans of MinDA for the recovery of Mindanao.
"Mindanao has this golden opportunity now because it has stable peace that is [a] requirement for development," Acosta said.
Some of their plans include the improvement of the energy industry by conducting workshops with electric cooperatives and exploring the usage of renewable energy, developing water supply in some areas such as Iligan City, and new connecting flights to Mindanao.
Milan added that progress will not be an "overnight thing" and as we build on the positive image of Mindanao, foreign investments will come at a later time.
"Whether we like it or not, we are a party to the creation of a very negative image about Mindanao," he said, "With the lifting of Proclamation 55, saying that all the elements that were used as a basis of [it are] no longer existing, we should continue with this narrative and work hard to project a very positive image so that we can invite more investments and tourists to come to Mindanao to generate more jobs and to better the lives of Mindanaoans."
In an official statement, Peralta said, "This is still part of the process of changing Mindanao's negative image as an investment destination for those that have not been here. The regular studies made on Mindanao's peace and order situation by MinDA hopefully can shift this kind of thinking into a positive mode."
The post
Not over yet
appeared first on
Mindanao Times
.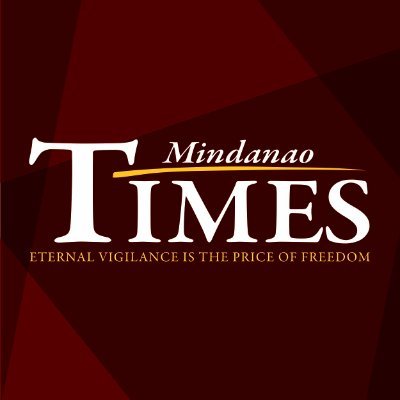 Source: Mindanao Times ( https://mindanaotimes.com.ph/2023/07/31/not-over-yet/#utm_source=rss&utm_medium=rss&utm_campaign=not-over-yet)