The Global Compact Network Philippines (GCNP) – Planet Pillar, co-chaired by Globe and PLDT-Smart, has joined hands with Basic Environmental Systems & Technologies, Inc (BEST) for its Circularity Program, "Iwas Kalat, Dagdag Kita," an initiative promoting sustainable livelihood and environmental stewardship.
This partnership, supported by the United Nations Global Compact (UNGC), is committed to the engagement of Philippine businesses including Micro, Small, and Medium-sized Enterprises (MSMEs), in environmental preservation and climate action while enhancing economic growth and green employment.
BEST, a leader in plastic waste management and a champion of circularity, expressed excitement over the partnership.
"We are thrilled to be part of the GCNP- Planet Pillar and share our expertise in driving sustainability, circularity, and waste management. We believe that through this initiative, we can help reduce plastic waste in local communities and bring significant environmental benefits," shared Engr. Ceidge M. Razon, Corporate Sustainability Manager of BEST.
GCNP-Planet Pillar and BEST have partnered for a community-level pilot program to digitize waste management and increase the participation of local MSMEs in the transition to a circular economy. Recently launched in Barangay Escopa, it focuses on capacity-building and enhancing awareness about sustainability and climate resilience for households and MSMEs. Data collection and analysis on the program's impact will be shared to aid the development of a replicable and sustainable intervention model for other barangays.
Melissa Vergel de Dios, PLDT Inc. Chief Sustainability Officer and Lead of Planet Pillar, said: "We are delighted to join hands with BEST. Their pioneering innovative approaches to waste management will benefit the Circularity Program and help transform the way MSMEs manage plastic waste.
Meanwhile, Yoly Crisanto, Chief Sustainability and Corporate Communications Officer of the Globe Group and Co-Lead of Planet Pillar, shared her optimism about the collaboration with BEST, saying: "With this partnership, we aim to make significant strides in reducing plastic waste at the community-level and build an inclusive and sustainable future for us all.
BEST's incentivized waste management program "Trash to CashBack" and its My Basurero App demonstrates its commitment to the cause. Through these initiatives, BEST actively fosters improved waste management practices and circularity.
Under Trash to CashBack, households, offices, and other establishments are encouraged to exchange paper, plastic, metal, or glass recyclables at My Basurero Eco-Community (MBE-C) Centers, earning Environmental Points (EPs) that can be used to exchange for products or rewards through the bXTRA catalog, BEST's loyalty program partner.
Meanwhile, the My Basurero App is a comprehensive waste collection tool for private individuals and companies. It simplifies obtaining quotes for a variety of waste types, including Municipal Solid Waste (MSW), construction debris, garden waste, food waste, bulky waste, and recyclable waste.
During the pilot program, GCNP-Planet Pillar will hold a monthly GCNP Day at Barangay Escopa where the community can bring their clean and dry plastic waste and receive double or triple the EPs. The EPs can then be used to exchange for products through the bXTRA catalog, which includes some products of the GCNP-Planet Pillar members. During GCNP Day, BEST and GCNP-Planet Pillar will also hold learning sessions for the community and MSMEs to upskill them in circular practices and improve their knowledge on environmental management.
Representing a broad spectrum of industries, Planet Pillar's members have united to counter the critical problem of plastic waste in the country. Through the Circularity Program, the GCNP-Planet Pillar encourages businesses, especially MSMEs, to adopt resilient and sustainable business recovery plans, thereby fostering a culture of comprehensive waste management.
Aside from Globe, PLDT and Smart, other members of Planet Pillar are Bayo Manila, International Container Terminal Services, Inc. (ICTSI), Metro Pacific Investments Corp. (MPIC), Manila Electric Company (Meralco), Nestlé Philippines, The PTC Group, and Unilever Philippines.
To learn more about the Private Sector Champions Initiative, visit https://gcnp.org.ph/private-sector-champions/".
The post
United for the Environment: GCNP-Planet Pillar and BEST join hands to promote circularity
appeared first on
Mindanao Times
.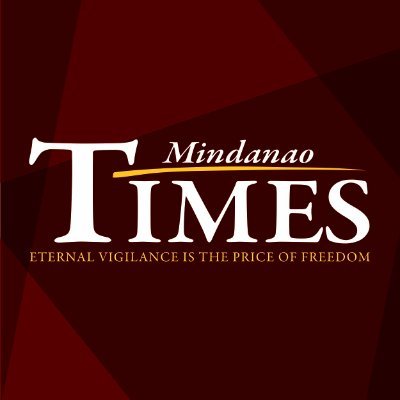 Source: Mindanao Times ( https://mindanaotimes.com.ph/2023/07/03/united-for-the-environment-gcnp-planet-pillar-and-best-join-hands-to-promote-circularity/?utm_source=rss&utm_medium=rss&utm_campaign=united-for-the-environment-gcnp-planet-pillar-and-best-join-hands-to-promote-circularity#utm_source=rss&utm_medium=rss&utm_campaign=united-for-the-environment-gcnp-planet-pillar-and-best-join-hands-to-promote-circularity)