August is National Breastfeeding Month. And this year's theme was a trigger for me: "Let's make breastfeeding and work, work!" In Filipino: "Isulong ang ligtas at malusog na pagpapasuso para sa manggagawang Pilipina."
Ironically, I had to lose my job because my universal breastfeeding rights were unfulfilled at work.
After 12 years with two infant deaths along the way, my third time conceiving and giving birth proved to be a charm. I finally have a rainbow baby that I can bring home. Breastfeeding was on my commitment list because I was not able to do this with my first two babies. It was not only a logical decision for me. It was an emotional step to healing.
And luckily, my child didn't have any problem latching. She easily found her rhythm. It was bliss to see my baby grow powered only by liquid that comes from my body. But I wondered about other mothers who struggle with their supply. Not to mention that for the past decades, the Philippine government has given mothers only two months to make it work and then it's back to work.
In a 2019 UNICEF report comparing family support in wealthy countries, Estonia stands out as the most generous to new mothers, granting over 80 weeks of fully paid leave. That's 560 days! On the other hand, the United States ranks at the bottom, being the only country in the analysis to offer absolutely no national paid leave to new mothers at zero weeks provided. What are these policies based on? Is the milk formula industry the agenda setter? While breastfeeding is a universal right, there is no universal law to support mothers which is an utter paradox because regardless of race, all infants need their mothers' milk.
I was fortunate to have given birth at a time when the former President Duterte signed into law in 2019 Republic Act No. 11210, or the "105-Day Expanded Maternity Leave Law," which extends paid maternity leave from 60 days to 105 days. It's a far cry from 560 days but it's better than zero! And even though 2020 was a tough year to give birth because of the pandemic risks, the work from home scheme practically became a quasi-further-extended maternity leave for many employed mothers like me.
I say quasi because it was so far from being an actual maternity leave. I was still at home and still able to breastfeed my child, but my workload was meant for a single woman. But it was way better than being forced to leave my baby at only three months, so I embraced this so-called blessing in disguise.
From 2020 to 2022 – almost three years – the silver lining of the pandemic for me was being able to exclusively breastfeed because of the WFH scheme. But part of the gray cloud though was not being able to wean my daughter as society expected me to. Not to mention that my child just absolutely rejected the bottle. She prefers to direct latch. Mommy is a 24/7 milk bar and pacifier all rolled into one. I've scoured the internet for the best baby bottles that can be close alternatives to my breasts. Ordered them. Tried them. But who are we kidding? Looks alone, the difference is palpable.
But weaning was not really the problem. What makes it harder is the pressure from the people around you. Breastfeeding by itself already poses so many challenges to a working mother. What more if the child is on extended breastfeeding? It is a term for nursing beyond the time that is typical or common in a culture — often beyond 1 or 2 years. Because of the WFH scheme, many mothers found extended breastfeeding an intuitive thing.
Critics would claim there is no nutritive value to breastfeeding after a year but a 2018 study on the Breast Milk Macronutrient Components in Prolonged Lactation found that regardless of the babies' ages, they will continue to receive the complete nutritional benefits of breastfeeding, and even more such as nurturing the emotional connection between mother and child.
In the Philippines, the Expanded Breastfeeding Promotion Act of 2009 or Republic Act 10028 mandates all establishments, public or private, whether operating for profit or not, to support breastfeeding in the workplace. But while there is this recognition for gender equality and health-promoting practice for working women, it's all lip service because paid nursing breaks, flexible arrangements, and workplace nursing facilities are still impossible dreams for most Filipino mothers.
I was a teacher in a large Jesuit university that claims to value compassion, commitment, cultural sensitivity, Christ-centeredness, and competence, and yet there was nothing compassionate about not listening to my request to set up a proper nursing room. There was certainly a lack of commitment to serving the needs of its maternal personnel. There was no sensitivity to the culture of motherhood. It's obviously off-tangent to Christ's teachings to be all of the above. And lastly, incompetence shows when despite clamor and evidence for reform, management would rather let go of a passionate, hardworking, and highly qualified employee, who have certainly given many of her best creative and innovative years to the company, than to help her in her motherhood journey.
BIONOTE:
Jill Palarca is a licensed professional teacher specializing in Media and Information Literacy and is also currently the chairperson of Media Educators of Mindanao. She is mom to angels Meryl and Lyanna, and rainbow baby, Andrea.
The post
FORTY-SOMETHING FIRST-TIME MOM |Breastfeeding Rights: Universal yet Still Unfulfilled
appeared first on
Mindanao Times
.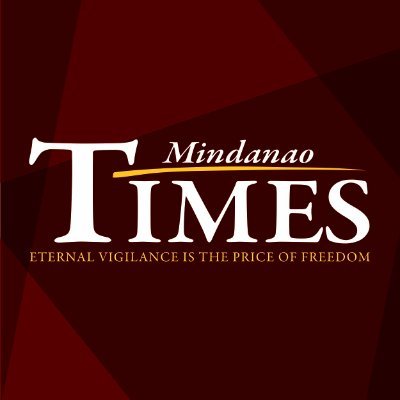 Source: Mindanao Times ( https://mindanaotimes.com.ph/2023/08/09/forty-something-first-time-mom-breastfeeding-rights-universal-yet-still-unfulfilled/#utm_source=rss&utm_medium=rss&utm_campaign=forty-something-first-time-mom-breastfeeding-rights-universal-yet-still-unfulfilled)