At the heart of Zamboanga City is a restaurant regarded as one of the top tourist destinations across the region. This is Alavar Seafood Restaurant, which rose to fame as the go-to spot for one of Zamboanga's culinary highlights, the curacha.
But while the restaurant earned its status, it had to do so while facing challenges that came with the city's then-poor state of power distribution, and only found relief after the Zamboanga City Electric Cooperative (ZAMCELCO) finally changed management in 2019.
Jomari Alfaro, Alavar Seafood Restaurant's owner, summed up the situation as "very bad." "There was almost no electricity every day. It would take 10 to 15 days before the electricity would come back."
Alfaro revealed that they had to invest and rely on a backup power generator "to help continue running our business" – and lamented on the fact that other businesses who could not do the same would have had to stop operations.
It was a frustrating situation, Alfaro shared, but business-owners like him finally found hope in the new ZAMCELCO management.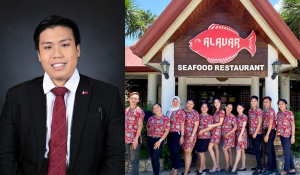 As 2019 and the next few years rolled in, a noticeable transformation in the city's power situation was felt by Alfaro and those like him who were reliant on stable electricity to keep their business running.
"Aside from the lessened power interruption, the new ZAMCELCO cared to change the lampposts from the previous provider, as those were made from wood and can be particularly dangerous in the event of calamities strike," he noted.
But it wasn't just infrastructure changes that marked the new ZAMCELCO's approach. Alfaro enthusiastically shared how the cooperative's customer service initiatives would proactively reach out to consumers via messaging apps, "where customers like us can send in their complaints or feedback and would be responded to by their friendly staff."
The stable and reliable electricity supply introduced by ZAMCELCO's improved operations had an immediate impact on businesses in the city, Alfaro affirmed. "Before, if it rained in our area we would instantly lose electricity, and it would take a long time before power was restored."
The constant power outages were not only disruptive to daily operations, but also dampened the spirit of entrepreneurship in the region.
With the improved power situation, the Alavar Seafood Restaurant's operations transformed as well, Alfaro shared enthusiastically. "Now I can run my business smoothly and give my customers the 100% service that they deserve from me and my staff," he shared.
The sporadic power interruptions have been replaced by more manageable and informed disruptions, allowing Alfaro to serve his patrons without uncertainty.
And beyond the business perspective, Alfaro also spoke passionately about the broader positive effects of ZAMCELCO's revamped approach. "With the improvements, I'm now happy in Zamboanga. You can actually feel and see how they care for you," he said. From actively improving infrastructure, to establishing real-time customer communication channels, ZAMCELCO's commitment to listening and enhancing its systems has not only brightened Alfaro's life but also countless others in the community.
The improved energy service, Alfaro believes, isn't just about electricity but about a partnership that propels Zamboanga City towards a brighter future. "Seeing the changes in the quality of electricity they now provide us has not only helped me but also thousands of Zamboangueños," he said.
ZAMCELCO's initiatives continue to be a partner in the city's development, and its approach underscored the importance of collaboration between businesses, the cooperative, and the local government. "Taking over as the new ZAMCELCO, we knew that we must touch base and foster a healthy relationship with the local businesses–it all starts with knowing what this critical sector needs, and how we can incorporate that into our long-term plans," said the cooperative's Board of Directors President Jeffrey Russ Taripe.
And all the dialogue with and feedback from businesses, including other groups in the city, were eventually distilled into ZAMCELCO's energy roadmap: the GetSET Twenty-25 Zamboanga campaign, wherein SET stands for "stable electricity in 2025". Through this, said Chief Management Officer Rommel Agan, the cooperative sought to "pave the way for stability, reliability, and prosperity–lighting up not only the city streets but as well as the dreams of every Zamboangueño it serves."
The story of Jomari Alfaro and Alavar's Seafood Resto & Miguel's Food Products is but one example of how ZAMCELCO's evolution shaped a more vibrant and empowered Zamboanga City, ready to showcase to its guests the best that the region has to offer.
The post
An iconic restaurant is re-energized amidst Zambo City's more stable power
appeared first on
Mindanao Times
.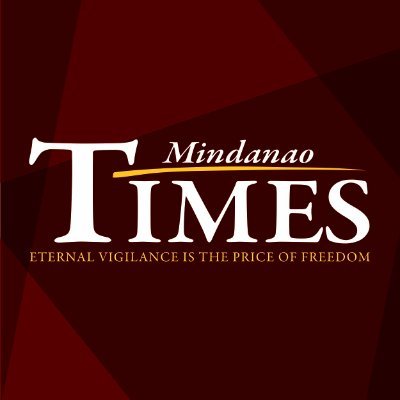 Source: Mindanao Times ( https://mindanaotimes.com.ph/2023/09/09/an-iconic-restaurant-is-re-energized-amidst-zambo-citys-more-stable-power/#utm_source=rss&utm_medium=rss&utm_campaign=an-iconic-restaurant-is-re-energized-amidst-zambo-citys-more-stable-power)