Davao City – The startup community in the Davao Region is abuzz once again as the Davao Startup Week celebration is launched anew this year on September 13 to 17, 2023 emphasizing the role of innovation and digital transformation for inclusion and sustainability.
This is the second run of the grand startup event in the Davao Region organized by the Innovation and Development Accelerators Consortium for Startups in Davao Region (IDEAS Davao), the consortium of startup enablers in the region, a project funded by the Department of Science and Technology-Philippine Council for Industry, Energy, and Emerging Technology Research and Development (DOST-PCIEERD).
The Davao Startup Week was created to bring together entrepreneurs, investors, students, and changemakers in the City of Davao. It aims to create a collaborative community to provide access to multiple opportunities and support to startup endeavors in the Davao Region through a series of events and activities. This is an excellent opportunity to network with other entrepreneurs who are passionate about their businesses.
This year's celebration is anchored on the theme, "Empowering communities, nurturing inclusive and sustainable digital transformation", emphasizing the role of startups, entrepreneurs, and technology in achieving and ensuring a sustainable future.
IDEAS Davao regional startup ecosystem lead Candice Kirsten Lleses said there is already a surge in technological advancement in our country, particularly in emerging technologies such as artificial intelligence, the Internet of things (IoT), cloud computing, blockchain, and big data and it should be maximized to uplift the socio-economic situation of the people in the region through startups and impact ventures.
"We believe that with our startups and enterprises harnessing these technologies, our development and economic growth will also speed up or at least catch up with other cities and nations, hopefully. Aside from that, sustainability and inclusivity must be a prime consideration," she said.
Richard Day, Davao Startup Week 2023 convenor and Upgrade Innolab Inc. president, said the startup ecosystem in the Davao Region continued to expand with new players coming in on top of the partners and sponsors who took part in last year's Startup Week celebration.
"There are still a lot of things to work on for the startup community in the Davao Region and with new players coming in and offering their help, we are optimistic that startups here will thrive and hopefully bring progress in the region," he said.
"We will also continue to scour for partners who share our vision and make all these possible," he added.
Last year, IDEAS Davao held 32 events and engaged more than 1,000 startups and enterprises in the Davao Region through various regional activities that helped them network and find funding opportunities. On top of that, we also partnered with various local, national, and international organizations and sponsors, such as Google for Startups, and the Embassy of Israel to the Philippines.
"We at IDEAS Davao are extremely grateful to DOST-PCIEERD for allowing and enabling us to do these startup activation activities in the Davao Region. Without them, we will not be able to live up to the ideals set by the consortium which is to achieve a stronger, inclusive, and conducive startup ecosystem," said UP Mindanao assistant professor and IDEAS Davao project lead Miguel Carlo Guillermo.
IDEAS Davao is a project established in 202 under the Regional Startup Enablers for Ecosystem Development (ReSEED) Program, an initiative of the DOST-PCIEERD that aims to strengthen the startup ecosystem in the regions by establishing and formalizing a Regional Startup Ecosystem Consortium, developing a regional startup development plan, engaging with more mentors to upskill startups, and partnering with the regional development council.
Davao Startup Week 2023 Lineup of Activities
Several startup activities were organized by various community and tech organizations before the major Startup Week events.
Upgrade Innolab, Inc. recently commenced its three-month InnoVersity Business Leaders Program which provided student startup teams from different universities in the Davao Region with immersive ideation-to-validation learning sessions, equipping them with the necessary knowledge on entrepreneurship and technopreneurship.
In August, the Women in AI Philippines launched its Tech Literacy Series, a series of masterclasses and workshops around topics such as the value of tech literacy, basics of coding and cloud computing, visual analytics, and responsible use of Artificial Intelligence and storytelling. It ran from August 30 to September 6, 2023.
Entrepreneurs and innovators will benefit from the panel discussion and a series of workshops in a two-part event titled Shaping Startups conducted by Buoyancies Business Accelerated Inc. and Global Shapers Community Davao on September 11 to 12. Topics covered include Tech for Public Good: Improving the Competitiveness of Cities and Municipalities and Democratizing Information and Technology: Removing Barriers to Economic Empowerment, Human-Centered Design, Storytelling Strategies for Startups, Maximizing Digital Marketing, and Impact Measurement.
The Davao Interschool Computer Enthusiasts (DICE) and the different student-led tech organizations of the Davao Region will also mount the 1st Davao Student Start-Up Summit 2023 on September 13 which aimed to provide the additional soft skills needed for starting up a business in the tech industry.
Meanwhile, No-Code Philippines will be introducing no-code tools and platforms to entrepreneurs, students, and startups in Codeless Innovations: Empowering Entrepreneurs: Webflow, Bubble, and Zapier on September 14. The events of DICE and No-Code Philippines were in partnership with Mapua Malayan Colleges Mindanao (MMCM).
Kids below 18 years old will dive into Game Development in DEVCON Kids Code Camp on September 15 with the help of DEVCON Kids, a volunteer organization of technology, reaching, and learning enthusiasts that seek to engage the youth in human-centered computer coding learning experiences.
The Davao Startup Week 2023 will be officially launched on September 13 and immediately followed by the two-day 2nd Mindanao Technology Business Incubator Summit up to September 14 led by the University of the Philippines Mindanao Technology Business Incubator (UPMin TBI) through its Technology Transfer and Business Development Office and the Philippine Women's College of Davao through its TBI Creative Hub for Industry 4.0 (CHI+).
The Mindanao Technology Business Incubator Summit converges the startup enablers in Mindanao such as academic institutions and their respective technology business incubators (TBIs) or the facilities that produce the startups, government agencies like the national and regional offices of DOST, Department of Information and Communications Technology (DICT), Department of Trade and Industry (DTI), Mindanao Development Authority (MinDA), National Economic Development Authority-National Innovation Council (NIC), international startup accelerators and venture capitalists, social impact organizations, other Mindanao consortia, and startups and enterprises.
The summit aims to keep the startup ecosystem players in the region updated on the trends in the national and global startup sphere, share best practices, expand perspectives, and network for strengthened collaboration and synergize programs among innovation enablers.
Also on September 14, the DICT-Information and Communications Technology Industry Development Bureau (IIDB) and the DTI in the Davao Region will conduct their provincial startup ecosystem mapping activities in cities Mati, Tagum, and Digos while the Kapehan sa Davao Network will have their Gender Inclusive Enterprise Development activity with coffee enterprises in Mindanao.
Hoping to shed light and mainstream the culture of technology transfer and commercialization among researchers, inventors, and innovators and between the academe and the industry, the University of Mindanao (UM) through its Innovation and Technology Support Office (ITSO) will hold the Tech Transfer Forum on September 15.
Five local startup founders will pitch their ventures to a pool of investors and venture capitalists with the hope of funding or partnership at the Davao Innovation Night on September 15.
The Davao Innovation Night is an investor pitching and networking event organized by IDEAS Davao in partnership with the global investor organization Impact Pioneers Network and gender-focused international business incubator and investment firm Villgro Philippines
On the same day, the Startup Weekend Davao, a creative and collaborative three-day startup hackathon also began. It is a hackathon and educational event based on the global community Techstars Startup Weekend format which draws a mix of students and professionals who will ideate and build their startups for social innovation in 54 thrilling hours. This is in partnership with Techstars, Poplar Homes Philippines, and the University of Immaculate Conception through its TBI, the Mobilizing Advanced Research and Innovation to Advocate Nation-Building (MARIAN).
Local startup founders and impact entrepreneurs or those with sustainability (with socio-economic-environmental impact) track in their ventures will also gather on September 16 at the Startup Community Conference to connect, listen, and be inspired by the stories of other entrepreneurs. They will also be nourished by insights on how to sustain their businesses and become resilient entrepreneurs from the local startup champion Diane Eustaquio who has mentored and handheld hundreds of startups.
The Davao Startup Week will be capped off with the Davao Startup Champion Awards on September 17 spearheaded by DTI Davao Region, DOST Davao Region, DICT Davao Region, Commission on Higher Education (CHED) Davao Region, and ICT Davao. This is to recognize individuals, startups, private organizations, government institutions, and other startup stakeholders who championed the thriving and flourishing of the startup ecosystem in the region, signifying their confidence in the role of startups in nation-building. (PR)
The post
Davao Startup Week 2023 launched, promotes innovation for inclusion and sustainability
appeared first on
Mindanao Times
.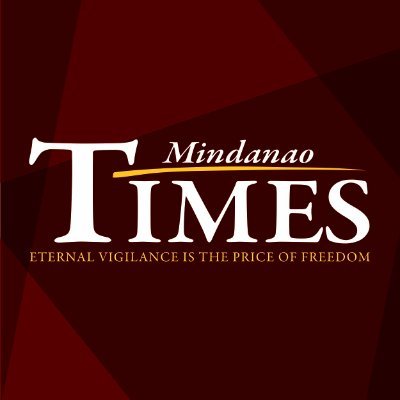 Source: Mindanao Times ( https://mindanaotimes.com.ph/2023/09/15/davao-startup-week-2023-launched-promotes-innovation-for-inclusion-and-sustainability/#utm_source=rss&utm_medium=rss&utm_campaign=davao-startup-week-2023-launched-promotes-innovation-for-inclusion-and-sustainability)