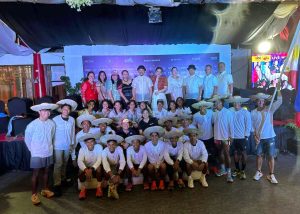 A fresh breed of triathletes and stand out performances will be revealed in the first ever
IRONMAN-branded race in Dapitan
DAPITAN, Zamboanga del Norte – The 5150® Triathon Dapitan and Go for Gold Sunrise Sprint will be the first IRONMAN®-branded events to be held in the heritage city of Dapitan in Zamboanga del Norte, Philippines. Dapitan will be the stage for both new and seasoned athletes – perfect for a fast course on a welcoming distance equalling 51 kilometers. The 1.5km swim starts near the Punto del Desembarco De Rizal along Sunset Blvd., with a 40km bike course, taking cyclists towards Dapitan City Hall and the Dipolog-Oroquieta National Road. The 10km run course will then send the athletes back to Punto del Desembarco, passing by historical landmarks.
"We are excited to be the only race to combine, in this depth, an event to celebrate our heritage and sports. It is the perfect opportunity for families and the community to get together and to honor our past, experience life in the present, and to encourage our youth and greater community for a future in sports," said Dapitan City Mayor Seth "Bullet" Jalosjos. "Dapitan has a rich history and is now becoming a destination for sports tourism."
"We are honored to organize events that highlight the achievements of our fellow Filipinos in the special place where our National Hero spent possibly his most productive years," Princess Galura, Regional Director of The IRONMAN Group Philippines said of the event. "Only in Dapitan will the local athletes have the opportunity to be awarded with transformative prize money, which will support them in their pursuit for excellence in their field," she added. A total of P870,000.00 Prize Money is at stake for the 22 categories.
Along with the 5150 Triathlon, the Go for Gold Sunrise Sprint welcomes competitive athletes for the shorter course and those who are new to the sport. With a distance of 750m swim, 20km bike, and a 5km run, this distance will cater to a wide range of athletes. Powerball Vice President for Marketing, Jeremy Go, whose company has supported the Sunrise Sprint for many years, is looking forward to local athletes joining the race. "There are many strong athletes in Mindanao, and we are looking forward to discovering in Dapitan some emerging stars in the field," Go said.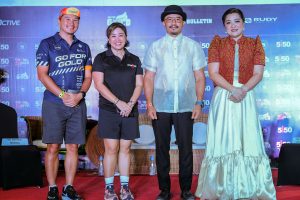 With such a fast course, the Bagong Bayani category was established, which was formerly known as the Filipino Elite. The Dapitan race will see competitive athletes who have represented the Philippines in international races and has made a mark in the current Philippine triathlon scene. The likes of Kim Mangrobang, Fer Casares, Rambo Chicano, Maynard Pecson, Raymund Torio, Bea Quiambao, Raven Faith Alcoseba and Kim Remolino will be part of the 23-strong Bagong Bayani field.
Festival events for participants and their families are organized to delight, amuse and educate. Heritage tour sessions are available on Friday afternoon and the Tertulia con Tito George on Saturday. The Tertulia is a seated discourse and afternoon tea with George Aseniero, grandson of Rizal's Dapitan student, Jose Aseniero. A costumed Fun Run is also scheduled on Saturday afternoon. The Noli Run pays homage to Rizal, referencing his works in costumes from the era of his works. Registration for the 4km run is at P650 pesos, along with unique inclusions and a total of P20,000.00 prize money for the Best Costume awardees.
To offer the optimal environment for the athletes and their families for the weekend, The Registration and Expo is located in the world-class Dakak Park and Beach Resort. The local government of Dapitan has negotiated that entrance for participants, families and their support crew. This will be waived on Sept 8-9. The spacious grounds and excellent ventilation will offer a comfortable experience to everyone in attendance. On Sept 10 (Sunday), participants and families will still continue to experience Dakak at 50% off entrance fee at P500 with P150 consumable for food & drinks. Dakak is a must visit, capping off the weekend's cultural and historical experience in Dapitan. The resort offers activities such as PADI diving, banana boat, jet skiing, Airsoft games, ATVs, horse-back riding, and ziplining at affordable packages.
The 5150 Dapitan is a part of the year-long 5150 and Sprint program of Sunrise Events which provides three beautiful venues, each with its own character, bundled with a short triathlon race, that is both fun and challenging, fit for any beginner of the sport.
The 5150 Dapitan and Go For Gold Sunrise Sprint is supported by the local government of Dapitan City, Go for Gold for Sunrise Sprint, Active, Rudy Project, Sante Barley, Nature's Spring Water, Manila Bulletin and Tempo.
For more information about the 2023 5150 Triathlon in Dapitan, please visit https:// www.ironman.com/5150-dapitan-philippines or email sai.mayol@ironman.com. For more information about the Sunrise Sprint, visit https://www.goforgold.sunrisesprint.com For more information about the IRONMAN TriClub program, registering a club or affiliating with your team, visit www.ironman.com/triclubs. For more information on the IRONMAN® brand and global event series, please visit www.ironman.com.
The post
KNOWN AS "THE HISTORIC", DAPITAN SETS THE STAGE FOR THE FIRST 5150 DAPITAN AND GO FOR GOLD SUNRISE SPRINT
appeared first on
Mindanao Times
.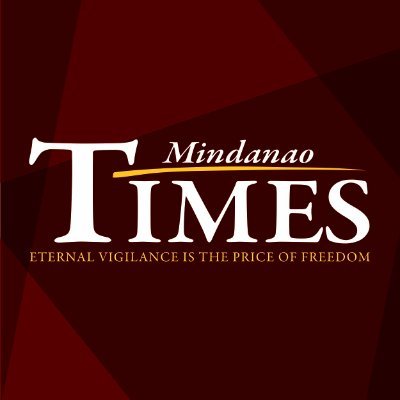 Source: Mindanao Times ( https://mindanaotimes.com.ph/2023/09/09/known-as-the-historic-dapitan-sets-the-stage-for-the-first-5150-dapitan-and-go-for-gold-sunrise-sprint/#utm_source=rss&utm_medium=rss&utm_campaign=known-as-the-historic-dapitan-sets-the-stage-for-the-first-5150-dapitan-and-go-for-gold-sunrise-sprint)