On September 3, the Department of Social Welfare and Development (DSWD) posted on its Facebook page an advisory that prohibits ("mahigpit na ipinagbabawal" is the exact phrase used) bringing children inside the agency's offices.
This prohibition is based on the pretext that facilities in DSWD offices, particularly the section that handles Assistance to Individuals in Crisis Situation (AICS), are limited. To probably soften the blow, the prohibition is being packaged as something for the people's own good and for the protection of the children.
Aside from not bringing children to DSWD, it is also prohibited to stay in and around its premises beyond eight (8) in the morning and five (5) in the afternoon. So that includes standing in line for assistance earlier or later than the prescribed office hours.
And to make it even more ridiculous, DSWD used the hashtag "Bawat Buhay Mahalaga sa DSWD" in the post.
Yes, the whole thing is ridiculous to say the least. Ridiculous is something extremely silly or unreasonable; absurd; preposterous.
Before I go into why DSWD is being ridiculous issuing this prohibition, let me first say that it is one of my top favorite agencies in the national government. I have great admiration and respect for the dedicated and hardworking men and women in the frontlines of delivering basic services to Filipinos in need. If it were up to me, it should have the biggest share of public resources and must occupy the biggest office space in our national government.
In a country where 51 percent of families consider themselves poor and 30 percent consider themselves "borderline poor" based on a Social Weather Station (SWS) survey done in March 2023, many Filipinos depend on social welfare to survive.
The SWS national Self-Rated Poverty (SRP) Threshold is pegged at P15,000. It means that is the minimum monthly budget self-rated poor families say they need for home expenses in order not to consider themselves poor. That amount also means poor families are lowering their living standards because, in reality, that is simply not enough to make ends meet.
Based on the same SWS survey, around 14 million families (so the number of individuals is even higher) are poor in the Philippines. These are the primary clients of DSWD.
Good sense will dictate that if your agency's mandate is to "develop, implement, and coordinate social protection and poverty-reduction solutions for and with the poor, vulnerable and disadvantaged," then your plans and programs must take into account the sheer number of people you serve on a daily basis.
Having existed for the longest time, surely, there would be enough data available to have time-and-motion studies and profiling of the average clients the agency serves everyday. These data would most likely reveal that certain interventions and adjustments are needed in terms of human resources, physical space, operating hours, and additional support services like having a child minding center for clients, for example.
Poor and disadvantaged clients bringing their children to DSWD is almost a given. It is because they cannot afford to pay for childcare. I do not think DSWD clients bring their children as a matter of choice or some kind of a field trip for them. Having kids with you when you are running around begging for government's help is inconvenient and impractical.
The more appropriate DSWD response to that should be to provide a safe space and additional service for clients and their children, not to prohibit children from coming. That is clearly part of their mandate to come up with social protection and poverty-reduction SOLUTIONS.
The "no children at DSWD offices" rule is not a solution. It is an additional problem and burden to their poor, disadvantaged, and vulnerable clients. DSWD should be the most child-friendly agency in the entire government bureaucracy.
What if leaving their children at home puts them at risk for abuse? What if they live in a conflict-affected area and leaving their children will get them killed, raped, or kidnapped? These are extreme cases but valid and realistic ones. And not bring their children with them would be tantamount to neglect.
Accommodating children — whatever the circumstances may be — is part of social welfare. It is also part of DSWD's Child Protection Policy in the Workplace, as provided in Administrative Order No. 17 Series of 2015.
Under that policy, DSWD declares/affirms to "give paramount consideration to the child's best interest in any programs, projects and activities that directly or indirectly affect them and in all scenarios which require the special protection of children."
DSWD also commits to "deliver services with utmost flexibility and high degree of consideration to children beneficiaries in order to respond to their needs promptly."
In fact, number six of the Code of Conduct to Ensure Protection of Children under the same Administrative Order clearly states: "Be considerate to children of staff members who, for various acceptable reasons, need to stay with their parents in the office for a short or limited period."
Based on that code, it is only logical and just to also extend the same consideration to their clients, who are the whole point and very essence of the existence of DSWD. There would be no need for staff without clients who are in need of their services.
The other prohibition of no loitering near and around DSWD premises beyond office hours to line up for services and assistance is also an unrealistic rule, not to mention inhumane. It is putting the burden on the poor clients to adjust according to what is convenient for DSWD instead of the other way around.
This assumes that all clients live near a DSWD office, have access to transportation and a safe and comfortable place to wait in while waiting for the agency to open. This also assumes their needs for assistance are all the same and there is no sense of urgency involved whatsoever. Just regular begging of beggars who cannot be choosers.
Rules such as prohibiting children and insisting on clients to come near its office only during office hours only expose DSWD's inefficiency and insensitivity more, even when they try to cover them up under the pretext of "protection."
DSWD needs to change these ridiculous rules to be true to Its mandate of providing solutions, instead of creating more problems, for their poor clients.
The post
MONDAYS WITH PATMEI | DSWD must provide solutions, not create more problems
appeared first on
Mindanao Times
.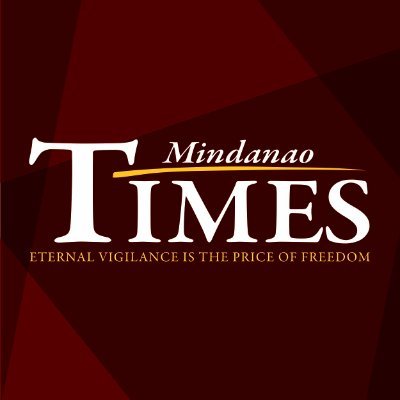 Source: Mindanao Times ( https://mindanaotimes.com.ph/2023/09/11/mondays-with-patmei-dswd-must-provide-solutions-not-create-more-problems/#utm_source=rss&utm_medium=rss&utm_campaign=mondays-with-patmei-dswd-must-provide-solutions-not-create-more-problems)