THE CITY Engineer's Office revealed that road right-of-way issues are the primary factors that hinder projects that would address persistent flooding on low-lying streets and subdivisions.
Atty. Eng. Joseph Dominic Felizarta, City Engineer's Office head, said they continue to negotiate with various subdivision homeowners who resist the project, particularly the establishment of pumping stations.
Felizarta told TIMES that the Department of Public Works and Highways pumping station project in La Verna Subdivision is still ongoing and that only one pump is currently operating.
"Naay subdivision dinha nga wala gipaagi atong tubig gikan sa Robinson, ginasirahan mao nay atong gina negotiate ug naay sa ubos nga subdivision pud dili mosugot nga mag-project ang DPWH para padak-an, mao nay atong problema nga gina resolba (One subdivision blocked the water coming from Robinson, so we are negotiating that. Another subdivision also rejected DPWH's project and that's what we are trying to resolve)," Felizarta said.
He said the private owner continued to resist DPWH's plan to expand the pumping station even if they already had a meeting twice.
The official is optimistic that the owner will relent, especially since the matter has already been forwarded to the Sangguniang Panlungsod Mayor Sebastian Duterte. As soon as the owner greenlights the project, the retention pond will be widened to hold rain runoff and prevent flooding.
"Ang ilaha lang is fear nga basin makusog ang baha sa ilaha moadto sa subdivision maong di nila paagion ang drainage. Wala sila'y gipangayo ang ilaha lang assurance nga di sila bahaon (Their only fear is the water blowback to the subdivision in case of floods, which is why they won't allow the water to pass through their drainage. They are not asking for anything except our assurance)," he added.
Meanwhile, the Ancillary Services Unit deployed 15 individuals to work on sewer rodding to address flooding in specific areas in the city. Rodding is one way to clean the sewer thoroughly and remove clogs so water will flow freely.
"In between manholes, naa na sya balde nga ginapasulod tapos gina-habwa na sya pinaagi atong rodding equipment hangtod makuha tong mga nanggahi na nga mga silk materials sa sulod," unit head Paul Bermejo said.
" Kung walay rodding, manhole lang atong mahinloan ana so ma-absorb niya kadali ang tubig, pero kung magdugay, mo overflow lang gihapon kay in between two manholes, wala man gyud sya nahinloan," he said, adding they are now concentrating on Tulip Drive, Eco West Drive, and Matina Aplaya Road.
The post
Right-of-way issues hinder flood mitigation projects – CEO
appeared first on
Mindanao Times
.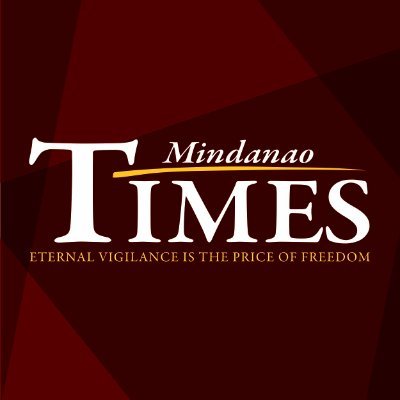 Source: Mindanao Times ( https://mindanaotimes.com.ph/2023/09/26/right-of-way-issues-hinder-flood-mitigation-projects-ceo/#utm_source=rss&utm_medium=rss&utm_campaign=right-of-way-issues-hinder-flood-mitigation-projects-ceo)