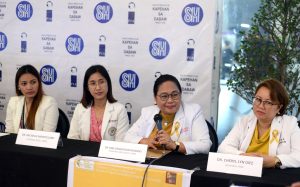 Every year, more than 5,000 new cases of childhood and adolescent cancer are expected to be diagnosed in the Philippines. Approximately 1,500 of these patients come from Mindanao. Before the covid pandemic in 2019, Southern Philippines Medical Center and its shared care facilities at Davao Regional Medical Center (Tagum City), Northern Mindanao Medical Center (Cagayan de Oro City), La Vina General Hospital, Inc. (Valencia City), and St. Elizabeth Hospital (General Santos City) were seeing 376 new cases of pediatric cancer. This is only 25% of the total expected number of children expected to be diagnosed every year.
The global covid pandemic has impacted the access to care of pediatric cancer patients with numbers dropping to 268 in 2020. However, there is an observed increase to 349 by 2022 and currently there are 527 new and old cases of pediatric cancer treated by the Mindanao Pediatric Cancer Care Network. Acute lymphoblastic leukemia is the most common childhood cancer seen among the facilities with overall survival at 50% and retinoblastoma, a type of eye cancer is the most commonly diagnosed solid tumor in this setting.
Childhood cancer is highly curable with more than 80% survival in high income countries. However, in low middle income countries like the Philippines, overall survival is at 30% across the country. There are many barriers to healthcare access that include lack of awareness and knowledge about childhood cancer, limited specialist care and referral centers for pediatric cancer, poverty and financial difficulties, geographically isolated and disadvantaged areas particularly in Mindanao.
The Philippines is among the first WHO focus countries in the Global Initiative for Childhood Cancer that was launched in 2018. The goal of this initiative is to improve pediatric cancer survival worldwide to 60% by 2030. Southern Philippines Medical Center, as the biggest Department of Health hospital in the country serves as end referral center for pediatric cancer in Mindanao. Through the National Integrated Cancer Control Act of 2019, SPMC has a created a center of excellence for childhood cancer at the Children's Cancer institute; it is a facility where patients can have access to universal health care, the Cancer Assistance Fund and Cancer, Supportive, Palliative, Medicine Access Program.
It likewise crafted the clinical practice guidelines for pediatric ALL and Burkitt lymphoma for the country. SPMC has participated in the rapid baseline assessment of the country's childhood cancer control program and the Pediatric Oncology Facility Integrated Local Evaluation (PrOFILE) tool provided by St. Jude Children's Research Hospital, the WHO collaborating center for pediatric cancer. These all encompass the CUREAll framework provided by WHO towards achieving better outcomes for cancer in children and adolescents.
SPMC works with local and international institutions to improve care and cure for pediatric cancer. This is the highlight for September. Together with its partner and local advocate, House of Hope Foundation for Kids with Cancer, Inc and the mandate to build referral networks, it will reach out across Mindanao so that every child with cancer gets the chance for care and cure.
The post
September is International Childhood Cancer Month
appeared first on
Mindanao Times
.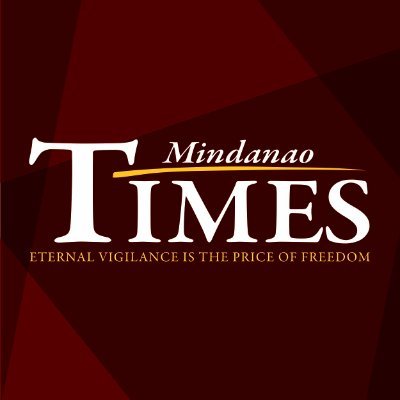 Source: Mindanao Times ( https://mindanaotimes.com.ph/2023/09/04/september-is-international-childhood-cancer-month/#utm_source=rss&utm_medium=rss&utm_campaign=september-is-international-childhood-cancer-month)