DOJ, law enforcement agencies asked to give justice to 15 IP victims
THE CITY Indigenous Cultural Communities (ICCs) called on the Department of Justice to take steps and immediately address the 15 unsolved murder cases of IPs in the city.
In his privileged speech during the 34th session last week, Councilor Rodolfo M. Mande, also the Indigenous Peoples Mandatory Representative, asked National Bureau of Investigation and the Philippine National Police (PNP) officials to heed their request for a thorough probe.
"We have been long clamoring for justice which should be rightly served," Mande said.
He said the 15 murder cases include the killing of Matigsalug and Obu-Manuvu tribal leaders and the late deputy mayor Omelis Duyan. The lawmaker also said the death of two police officers was the handiwork of armed groups in Marilog District who were taking advantage of the IPs.
Mande revealed most of the killings involving tribal communities are rooted in land conflict and leadership. Meanwhile, only a few of the alleged armed group members have been arrested and some are still unidentified and remain at large.
He also wanted to prohibit the carrying of firearms and deadly weapons during customary practices and public places. These include bolos, spears or bangkaw, knives or ilab, firearms, and other deadly tribal blades.
The councilor said the killings cannot be settled under customary law mediation, so the higher authorities must intercede.
"Ang tribu man gud before walay mga high-powered nga armas, karon halos gipatay kay pusil man, maong magpatabang nagyud mi, gisang-at na namo sa otoridad (The tribe members do not own high-powered firearms, so now we are elevating this to the authorities)," he added.
Meanwhile, Davao City Rep. Isidro Ungab blamed the National Indigenous Commission of the Philippines for failing to address the military's spawning of the Bagani warriors, which only sowed even more violence in the third district.
In the recent Congress budget hearing for the NCIP, Ungab pointed out that before the Bagani warriors, created supposedly to guard the IP communities from the NPA, his district was quite peaceful.
"There's a series of killings in my district. NCIP has something to do with the creation of the Bagani warriors or Bagani Lumads. We were living very, very peacefully before the creation of these Bagani warriors," he told NCIP chair Allen Capuyan.
Nevertheless, the Federation of the Matigsalug and Manobo Council of Elders previously said that Baganis can also work for the New People's Army and they are known as Pulang Baganis.
However, the Army has insisted that the IP members hired as Cafgu members are not the same as Bagani warriors.
The post
Unsolved murders
appeared first on
Mindanao Times
.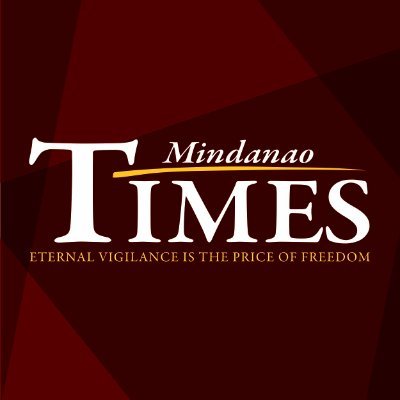 Source: Mindanao Times ( https://mindanaotimes.com.ph/2023/09/16/unsolved-murders/#utm_source=rss&utm_medium=rss&utm_campaign=unsolved-murders)