Cebu Pacific (CEB), the Philippines' leading airline, is committed to provide safe, affordable and convenient air travel to every Juan flying to their home provinces this All Saints' Day as it rolls out several measures to enhance passenger experience at the Ninoy Aquino International Airport Terminal 3 (NAIA T3).
International passengers bound for non-visa destinations may start using the kiosks near Aisle E to complete their check-in process. They only need to scan the barcode from their itinerary receipt or enter their booking reference number. Passports can also be scanned through the kiosk for verification.
Previously, international passengers needed to check-in at the counter to verify their travel documents before printing their boarding pass. Passengers with no check-in bags may go straight to the boarding gate after they have their boarding passes printed. Other travel documents that need further verification may be checked at the bag drop counters.
Moreover, passengers affected by flight disruptions who are entitled to avail of meals may now simply present their boarding passes to the following CEB-accredited stores within NAIA T3:
7-Eleven
Bus Gate Goodies
Chatime
EBG
Global Topps
Kaishu
"Cebu Pacific is focused on ensuring the safety and comfort of our passengers, especially during peak travel periods. We are committed to improve our services at NAIA T3 so that our customers can travel more conveniently and reach their destinations with ease," said Lei Apostol, CEB Vice President for Customer Service Operations.
Manila International Airport Authority (MIAA) Officer-in-Charge Brian Andersen Co lauded CEB's efforts to improve passenger experience at NAIA T3.
"MIAA and Cebu Pacific are working closely with each other to ensure a seamless experience for the riding public. These initiatives are in line with our overall goal to make travelling easier and more enjoyable to passengers passing through NAIA," said Co.
CEB advises its passengers to check-in online via the official CEB mobile app or via the Manage Booking section of the CEB website to avoid long lines at the airport. Both options are available from seven (7) days up to one (1) hour before scheduled time of departure for domestic flights, and up to four (4) hours before scheduled departure for international fliers.
Passengers are also encouraged to allot time for traffic going to the airport. Passengers must be at the NAIA Terminal 3 and 4 at least three (3) hours before departure for domestic flights, and four (4) hours for international flights. Passengers traveling to Dubai are allowed to check in as early as seven (7) hours before departure.
All check-in counters close one (1) hour before the scheduled time of departure to ensure there is ample time for all necessary pre-flight procedures. After checking in, we encourage passengers to immediately go through immigration and final security to avoid delays. Boarding commences 45 minutes before the scheduled departure.
Updated flight information may be viewed at https://www.cebupacificair.com/flight-status.
Passengers must bring only one carry-on bag for a more convenient flight experience. The carry-on bag must not exceed 7kg in weight and can fit in the overhead bins or under the seat.
CEB has exempted items that are allowed to be carried aside from the single hand carried bag:
Gadgets or food items that cannot be checked-in;
Items purchased inside the airport (requires proof of receipt);
Assistive or medical items such as walking canes, foldable walkers;
Baby food and necessities for passengers traveling with infants;
Or a small bag that can fit under the seat.
CEB currently flies to 35 domestic and 25 international destinations spanning across Asia, Australia and the Middle East.
The post
Cebu Pacific Further Enhances Passenger Experience at NAIA Ahead of Undas
appeared first on
Mindanao Times
.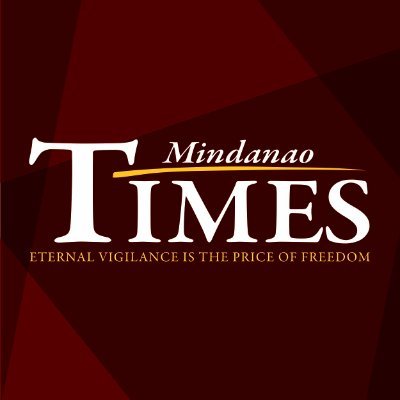 Source: Mindanao Times ( https://mindanaotimes.com.ph/cebu-pacific-further-enhances-passenger-experience-at-naia-ahead-of-undas/#utm_source=rss&utm_medium=rss&utm_campaign=cebu-pacific-further-enhances-passenger-experience-at-naia-ahead-of-undas)