DepEd suspends face-to-face classes for affected villages
NEARLY 500 individuals were displaced when a thunderstorm triggered the swelling of the Lipadas River, which flooded eight barangays in the southern part of the city at midnight on Wednesday.
Fortunately, there were no reported injuries or casualties. However, TIMES observed several dead pets on the road left behind by their panicked owners.
According to the Davao City Disaster Risk Reduction and Management Office (CDRRMO), 127 families of 454 individuals were advised to leave their homes and flee to higher ground to avoid a disaster.
During the iSpeak media forum on Nov. 9, Ezzra James Fernandez, CDRRMO operations assistant, identified the eight barangays as Bago Aplaya, Bago Gallera, Baliok, Catalunan Pequeño, Talomo Proper, Matina Aplaya, Ma-a, and Sto. Niño.
Meanwhile, barangays Matina Crossing, Dumoy Proper, Bago Aplaya, and Bucana also encountered severe street flooding, although the situation was not enough to warrant an evacuation.
The flood was caused by heavy rainfall due to the Easterlies/Localized Thunderstorms resulting in the increase of water level in the Lipadas River channel near Barangay Crossing Bayabas.
"Once na ma-notice na sa atoang operation centers na aduna gyu'y pagbag-o sa panahon, ug pagsaka sa tubig sa atoang mga river channels. Ang atoang mga BDRRMCs, gi-deploy dayon kagabii to conduct pre-positioning (We immediately deployed our BDRMMCs (barangay rescuers) after observing the water level increase)," Fernandez said.
Fernandez said Ulas residents noticed the water quickly rising, which caught them by surprise since the area rarely experiences floods. H
"Kaning mga areas na ni, labi na sa diri sa may Ulas area, murag nahulog man gud ni siya nga gamay na catch basin (Ulas area is a small catch basin)," he explained.
Classes suspended
Meanwhile, the Department of Education (DepEd) XI on Thursday suspended the face-to-face classes of public and private schools in seven barangays.
DepEd XI spokesperson Jenielito Atillo said the concerned schools were advised to shift to modular or online classes.
Atillo said the schools affected in Talomo District are in Bago Gallera, Bago Aplaya, Talomo Proper, Matina Aplaya, Ma-a, and Baliok, and Barangay Sto Niño in Tugbok District.
Meanwhile, the City Social Welfare and Development Office (CSWDO) continues to assess the number of affected residents to receive assistance.
According to CSWDO, their members have already visited the affected areas for possible assistance to be given to them. The city identified four evacuation areas in Bago Aplaya, Bago Gallera, Ma-a, and Talomo proper but some of the residents already returned to their respective homes.
Early Thursday morning, the agency deployed the mobile kitchen so that the affected residents would have something to eat. Moreover, they will be able to release financial assistance after an assessment of partial and total damage.
The post Heavy flooding appeared first on Mindanao Times.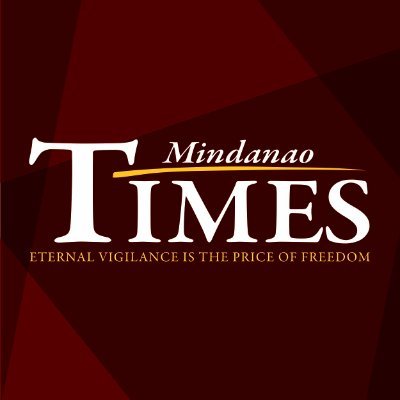 Source: Mindanao Times ( https://mindanaotimes.com.ph/heavy-flooding/#utm_source=rss&utm_medium=rss&utm_campaign=heavy-flooding)