We could not help but be extremely happy that on the eve of our birthday yesterday several friends from our former employer Davao Light and Power Co. (DLPC) dropped by our rural residence where we are now more or less permanently staying.
First to arrive was our former supervisor in the department that we once head, Fermin Edillon. He is now head of the combined Community Relations and Reputation Management Departments. He was joined in by his wife and three children.
Before Fermin's family left another former colleague from Davao Light, Engr. Irwin Pagdalian, his family and his brother with his family also arrived. They came from Salomay in Marilog district where they while away their time with the cool breeze of that highland hide-away. After an hour of travel back to the city proper the Pagdalian family and company decided to taste our halo-halo.
Irwin was Assistant Vice President of the Aboitiz-owned Mactan and Balamban Enerzones. Now he has his own company doing contracting jobs for Davao Light.
As expected we reminisced about our good old days while we were both working with the power distribution company in Davao City and Panabo City, Carmen, Dujali and Sto. Tomas in Davao del Norte.
*****************************
The Commission on Elections (COMELEC) in its assessment of the just concluded Barangay and Sangguniang Kabataan Elections (BSKE) said that on the whole the polls were generally peaceful.
This despite the fact that there were bloody election-related incidents. In Cotabato City for example campaigners of opposing candidates who were reportedly posting campaign paraphernalia ended up shooting each other after a heated altercation. In a barangay in Maguindanao del Sur, right in front of the voting precinct shortly before it was opened, supporters of opposing candidates for barangay chairman engaged in a shootout that resulted to the death of two and wounding of several others. In the Bicol Region a municipal mayor was reported to have intervened in the proclamation of winning candidates for the barangay chairman and members of the Sanggunian.
And weeks before the elections a candidate for barangay captain was gunned down in a Central Luzon village. In a barangay in Palawan a group of armed men tore hundreds of official ballots.
Yet, all these violent incidents were done in only a barangay election. How much more if the election is for municipal, city or provincial officials where the stake is high and much larger? Indeed, if in the contest for the positions in the lowest level of governance many are willing to risk their reputation by doing things illegal just to win, then there must be something in there for them other than the allowances they expect to receive.
*****************************
Here is one post on Facebook possibly by a losing candidate or by an avid supporter. According to the post, a cum laude college graduate was defeated by one who was known to be just a "stand-by" in the barangay.
Well, the possibility is that the cum laude candidate could have been just in his little "kingdom" all by his lonesome while ignoring people in his barangay who he believes are not at level with his mental prowess. The "stand-by" on the other hand may be friend to everybody. So when the voting came his name became an easy recall.
Naturally the "stand-by" won handily. It is one sad reality in Philippine politics.
The post ROUGH CUTS | Cum laude losing to 'stand-by' appeared first on Mindanao Times.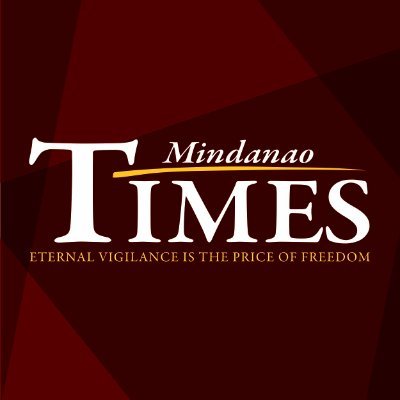 Source: Mindanao Times ( https://mindanaotimes.com.ph/rough-cuts-cum-laude-losing-to-stand-by/#utm_source=rss&utm_medium=rss&utm_campaign=rough-cuts-cum-laude-losing-to-stand-by)